14 Amazing Facts About Video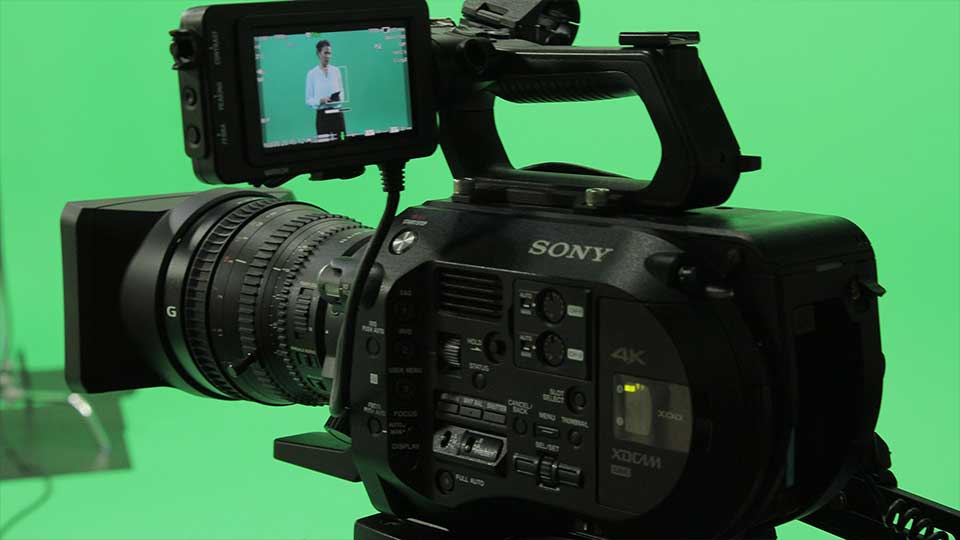 Video Marketing For Business
Producing Video as a means to market your business is here to stay. Here's 14 Amazing Facts About Video that you need to know. These statistics are from Wyzowl's yearly video survey (for 2019) unless otherwise cited.
1. It's Popular for SME's and Big Businesses
87% of businesses now use video as a marketing tool. This is matched by those viewing it as according to Thoughtcast Media 85% of people say they'd like to see more video from brands and business.
2 Video Raises Brand awareness
Video is a fantastic way to introduce your business to potential customers. Getting your name out there and engaging with customers in a must so video should be at the forefront of any marketing campaign. If you intend to sell your product or service you should be aware that 70% of online consumers look for a video about that company before making a purchase.
3. SEO
A side benefit of video is it's advantages in terms of Search Engine Optimisation. 84% of business say video has helped them increase traffic to their website. Not only that but duration of time spent on any website is a key Google algorithm for ranking sites higher. Video isa proven way to keep people on your site and consequently 80% say video has increased "dwell time" on their website.
4. Trustworthiness
Video makes companies seem more trustworthy and legitimises your offerings. But keep it human. According to Wistia people prefer actual people than animations as they find seeing actual people more "trustworthy".
5. Voice Of Authority
Using video marks you out as "Voice Of Authority" in your chosen field.
6. Video Increases Awareness About What You Do
According to studies through Animoto four times as many customers would rather watch a video about a product than read about it. In another study94% of of people said that a video helps them increase their understanding of a product or service.
7. Customer Convenience
The customer is always right and so when 68% of people say they'd most prefer to learn about a new product or service by watching a short video you should listen.
8. Video Sharing
Video is shared more than any other medium. 48% of people said they'd be most likely to share video contentwith their friends, ahead of any other type of content. Video came out ahead of social media posts (23%), news articles (16%), blogposts (5%) and product pages (3%).
8. Get More Email Responses and Clickthroughs
"Digital Information" report in their study Including a video in email marketing can increase click-through rates by 200–300%. This is confirmed by studies where 81% of marketers say video has helped them generate leads. Furthermore use of the word "video" in an email subject line was found to increase open rates by 19% and click-through rates by 65% according to Hubspot.
10. Sales and Conversions
Studies by Eye-View Digiatl reveal  Incorporating video into a company's landing page can increase conversions by 80%. 79% of people say a company's video has convinced them to purchase.
11. Return On Investment
Business agree when all said and done and looking at the whole of their marketing spend that video is king. 83% of businesses agree that video gives them a good ROI.
12. The Internet Is Video
By 2020 a staggering 80% of all web traffic will be video. Already Where both video and text are available on the same page, 72% of people would rather use video to learn about a product or service that read about it.
13. Using Video Can Mean Spending Less Time With Existing Customers And  More Time Generating New Leads
Video is your calling card and can reach a global audience. It can introduce you to a new world of potential customers. Yet video can be sued for so much more. Replacing your FAQ with a Video FAQ can help reduce support calls and requests.
14. Keep It Professional
For all the people wielding iPhones and filming themselves there's still no better way of promoting yourself and your brand that with a professional. Professional video production gets 10x better results than user generated content or amateur content.
Here at Galleon Studios we have a remarkable video team and a fully equipped infinity cove and  soundproof studio that stand ready to help you make fantastic videos. Either on location or in our Manchester hire studios speak to us about video production and getting your brand across the web.