Car Studio Hire Manchester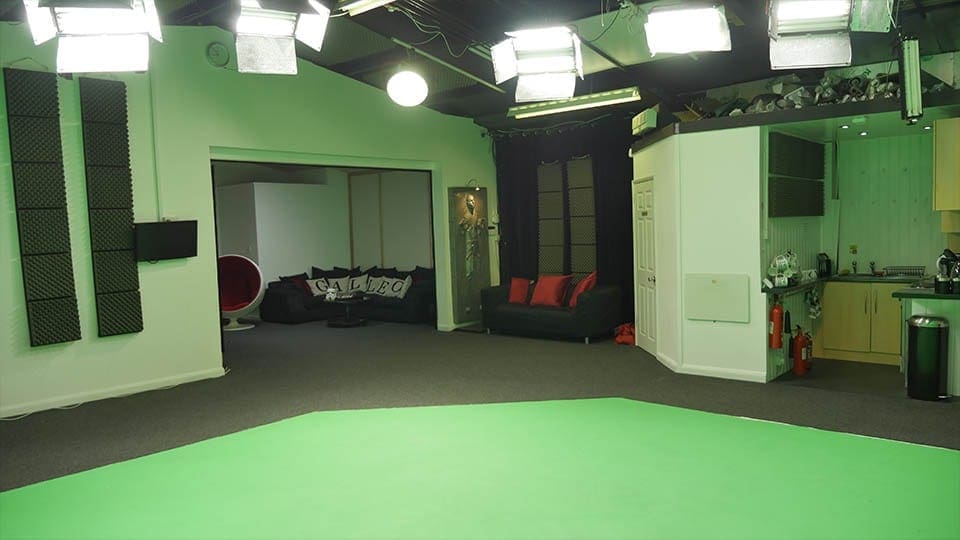 Car Studio Hire
If you're looking for a car studio hire in Manchester then take a look at our largest space. Our infinity cove studio has drive in access and is supplied fully lit for your shoot. What's more we have loads of grip and tech know how to rig your shots so your vehicle is seen in the best possible way.
Studio Hire For Vehicle Filming
There might be a variety of reasons that you want to film a vehicle. It may be for the opening sequence of a TV show, a "wow' factor for a music video, a scene for a film or drama Or maybe it's a car commercial. Whatever the purpose, our car studio is available for your video production. 
Infinity Cove Studio
In the infinity cove studio, we film large scale video productions. These range from videos completely bereft of other items that really capitalise on the advantages of the horizon-less cove. All the way to set building for major dramas, tv and film. And, yes, car shoots for video production also.
We've welcomed the Hairy Bikers for the opening scenes of their show, we've filmed Captain America's Bike, we've shot sports cars and classic cars. So if you have a project and need to film in a studio we here at Galleon Studios have loads of experience to help
Car Commercial filming
Galleon Studios are a specialist filming studio, rather than a photography space. As such we have kit ideal for video productions large and small. This not only includes cameras but the essential tools of tracks, dolly, motion control rigs, overhead cameras, live keyers and gimbals. All the tools you need to make an eye-catching advert.
Music Video Production
Galleon Studios have also filmed many music videos under it's roof. Among those are some great music promos that feature cars and other vehicles. If you're band looking to make a music video that features a vehicle we can certainly help you make a spectacular piece of video.
Car Turntable
At Galleon Studios we also have a 360-degree car turntable. This is a fantastic way to get the shots you need without having to re-park your vehicle. Instead we can mechanically turn the car to achieve whatever shot or effect is in your storyboard. Download our kit list to get more details on the heavy-duty car turntable available to hire in the studio. If you are looking for a particular car we can often source one. Get in touch to see exactly what classic cars we can arrange for you.
Green Screen
Our infinity cove studio is perfect for green screen. If you need your vehicle to be in any environment; real or imagined there is no more cost effective solution. When filming in the chromakey studio you must pay close attention to the reflections that can be produced whenever you deal with vehicles. With our years of experience we always recommend you hire our crew to light and shoot for you. There are no more experienced green screen film makers in the north west and we've troubleshot and solved some challenging sequences over the years. Fell free to contact us and pick our brains prior to your next project.
Other filming spaces
As well as our remarkable infinity cove Galleon Studios is also home to one of the North West's only fully soundproof filming studios. This famous space has featured in a variety of TV shows. Hiring the studio also means you have access to the make-up room, dressing room, kitchen and client lounge. The latter is the ideal location for your clients to watch their car video be filmed.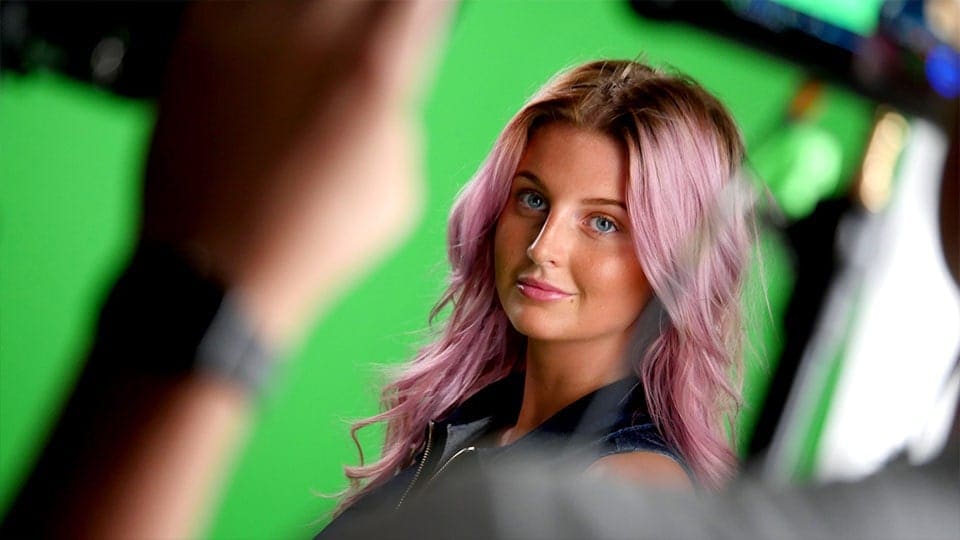 Summary
Car studio hire can be a difficult thing to source, especially a space experienced in filming vehicles and the challenges that can bring. However if you are looking for shooting space, specifically to film cars and bikes then Galleon Studios can help. Contact us today and speak to Kris or Les about car studio hire.