Practicing Safe Sets At Galleon Studios
With Tier 4 restrictions underway, here are the steps we've taken to ensure any shoot at Galleon Studios is a safe shoot. We've taken a look at not only the government guidance but industry ones. These industry guidelines pertain to how productions can restart while maintaining the safety and protection of everyone involved. At Galleon we're forging new methods of working, new procedures and pushing the boundaries of technology to create a practical and safe environment for you.
We've gathered the safety protocols for the major areas of our industry for you here:
Download our studio hire risk assessment at the bottom of the page
Please take the time to read this page and watch the videos to be confident that your safety and production are in safe hands here at the studios.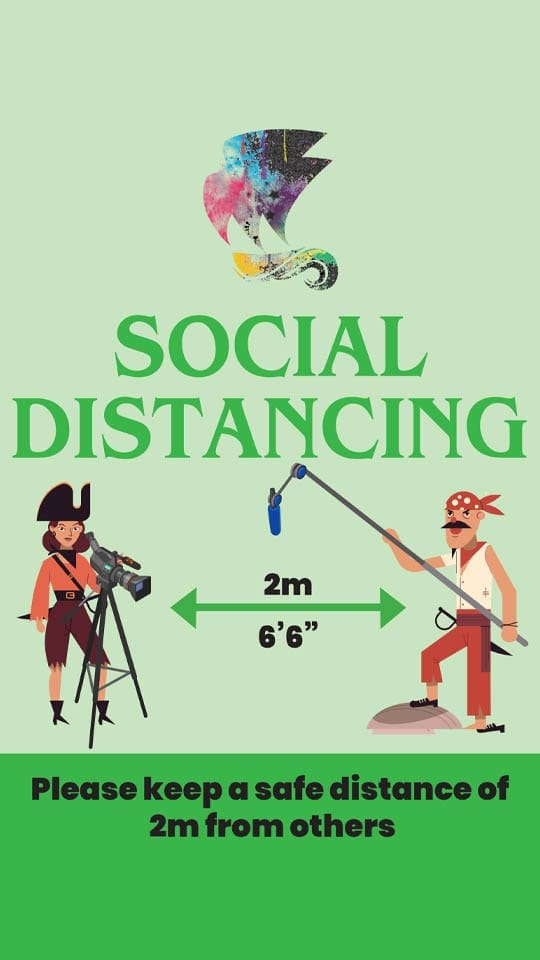 Before Your Hire
Minimum Crew
In the interests of maintaining a minimum crew we ask, where possible, for you to use Galleon Studios crew in your production. Not only are we a production company of 20 years but our intimate knowledge of studios, production and kit mean you do not lose time setting up. We can arrange for the studio and any of the equipment you need to be set-up beforehand and our numerous broadcast credits mean you can be sure of a successful production.
Additionally, for the time being we ask that presenters and actors mic themselves up. This mic will remain with them for the duration of the shoot. If a make-up artist is required then that artist must wear a face mask.
Dry Hire
The studios are pre-lit so if you need an even lighting environment for your shoot, be it green screen or otherwise, the studio is ready at the flick of a switch. With access to 4k cameras, autocues, vision mixers, motion control rigs, live keyers and so much more you can rent any equipment needed for your shoot in-house. If you contact us in advance with your requirements we can set any kit up for you. This means the kit will be cleaned and disinfected prior to your set-up. Where possible we will set up the day before your actual hire of the studio.
Live Streaming Your Shoot
Without wanting to sound like a stuck record, the more we know the more we can help. So if you wish to live stream your shoot to clients and senior crew we can set this up for you in advance. We can even stream to any streaming platform so you or your client needn't even attend.
Please check out details of our "Remote Studio" solutions for further details.
Arriving At Galleon Studios
We have a dedicated "entrance" and "exit" for our studios. This helps to minimise passing points and all helps to maintain social distancing. At each of these doorways is a cleaning station where you must sanitise your hands. Furthermore to facilitate your shoot we've set up directional arrows to help you around the building. Upon arrival, we'll take the temperatures of our own staff and that of any visitors. If your temperature suggests a fever then, for the safety of the shoot and fellow visitors, we'll ask you to leave. For your extra reassurance, we'll also take your temperature again at a convenient lunch break. There is also a QR Venue code for our studio facility for easy check-in.
PPE
We have small quantities of masks and gloves for hirers. Where possible we ask that visitors bring their own where possible. In the studios, whether in the infinity cove or soundproof spaces gloves should be worn at all times and masks as appropriate.
Cleaning
Before you've arrived and throughout your shoot, we will be maintaining good cleaning practices. The toilets will be checked and cleaned regularly. We encourage users to use the soaps provided and we've removed fabric towels so that you can use disposable hand towels. Further to this, areas with heavy traffic and items with heavy usage will be regularly disinfected during your booking.
3 Studios
With Three studios for you to book we can ensure social distancing for your production. What more, to keep you safe, we NEVER book all the studios simultaneously.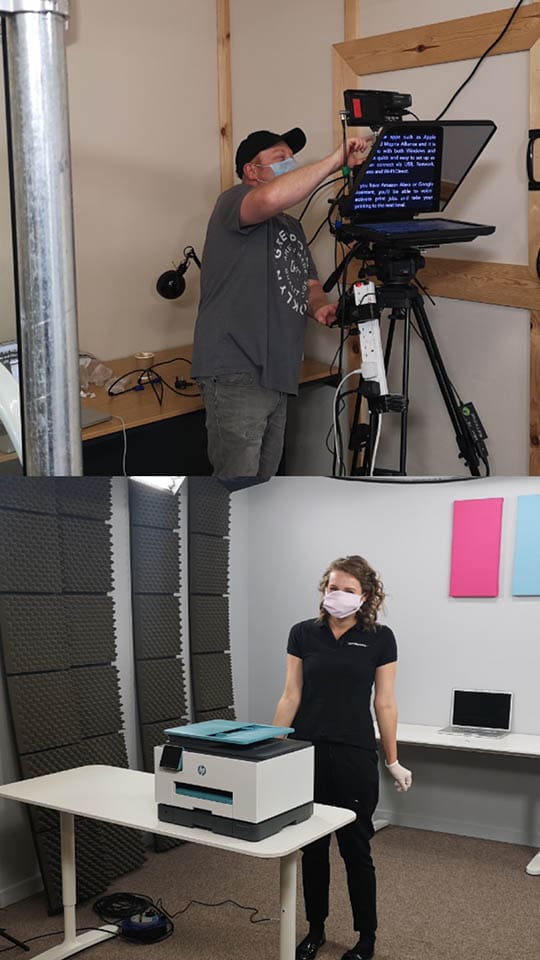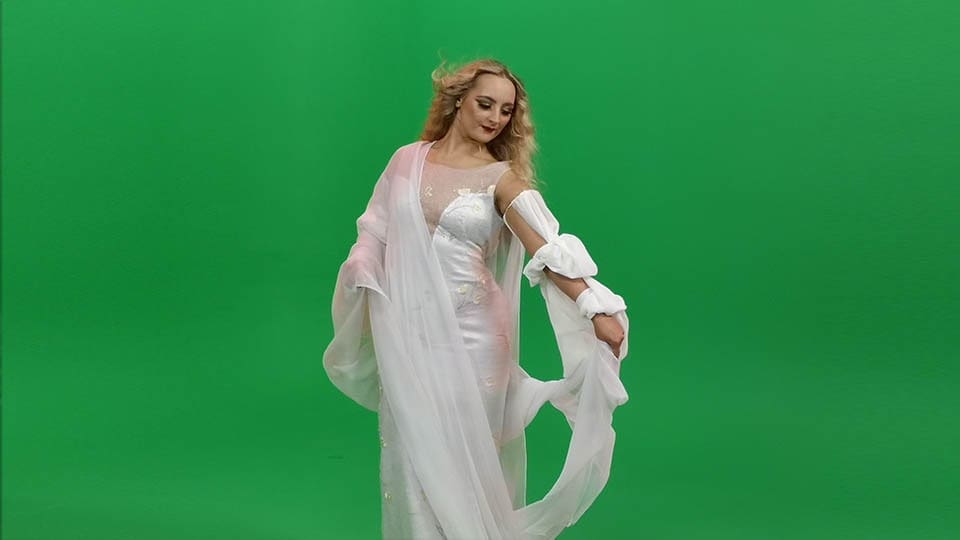 Industry guidelines call for a greater reliance on green screens. If green screen productions are an area you want to pursue then there's no better option than us. Since 2009 we've been almost exclusively a green screen studio offering an unrivalled selection of green screen solutions. For example, using our green screen means backdrops can be populated later. A recent shoot filmed each participant separately in order to create a composite performance. You can also use our skills and live keyer to create virtual sets for your production rather than building and dressing practical sets, again limiting crew on set. It is this kind of "out of the box" thinking productions will have to employ for the forseeable future of productions.
Summary Of Galleon Studios Lockdown Filming Guidelines
Like every other company experiencing today's challenges we're rising to meet them head-on. We're confident no other studio has done more to keep you, your crew and your productions safe. Download our Risk Assessment and call us today.