Charge Your Car While You Shoot
Now more than ever the impact on the environment must factor into your shoot. One aspect that makes a huge impact into the carbon footprint of your production is the cost of getting crew and yourself to location. At Galleon we chose the position of our studios as the perfect location; just off the motorway and away from the busy city centre (where you can be stuck for hours in a noisy and pollution-filled jam).
From our location, to ensuring every bit of waste is recycled, to going printless we've helped clients, customers, and the world become greener. In line with our own policies and conscience as a company, we have installed EV charging points at our studios for our clients to use.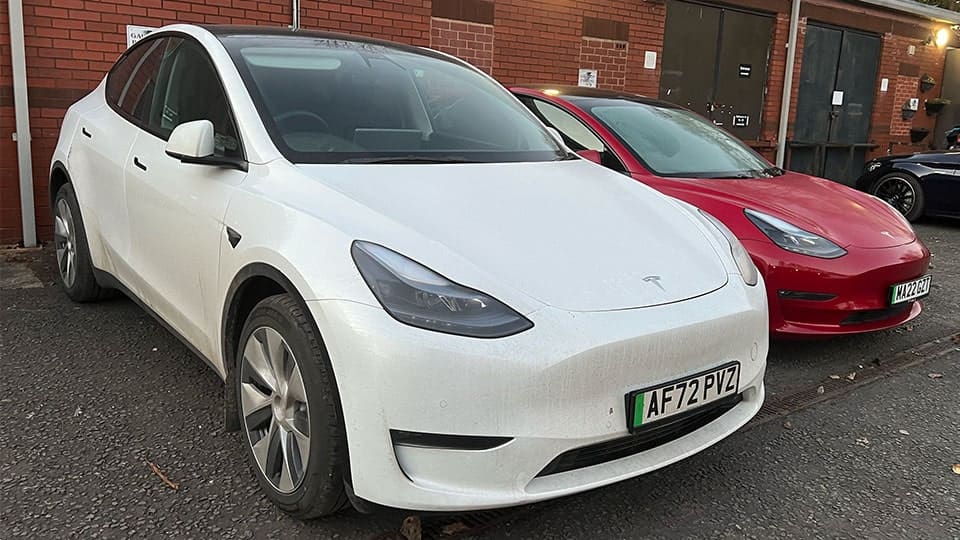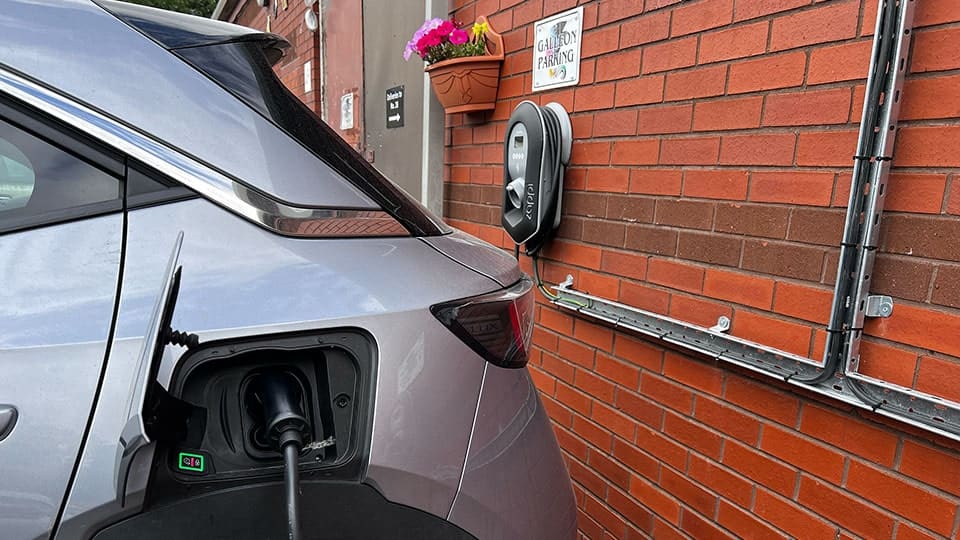 Electric vehicles (EVs) are becoming increasingly popular, and with good reason. They are more environmentally friendly than petrol-driven cars, and they can save money on fuel costs. However, one of the biggest barriers to EV adoption is the lack of charging infrastructure. That's why we took it upon ourselves to help those with Electric Vehicles do their part and still leave our studio with not only a great product but a fully charged car.
The Benefits of Electric Vehicles
Electric vehicles (EVs) are in demand as people look for ways to reduce their carbon footprint and save money on fuel. There are many benefits to owning an EV, including:
Lower operating costs: The cost of electricity to power an EV is much lower than the cost of petrol or diesel.
Reduced emissions: EVs produce zero emissions, so they're much better for the environment. This is especially important in urban areas, where air pollution is a major problem.
Improved performance: EVs can accelerate faster than gas-powered cars, and they have a longer range. This makes them a great choice for people who live in urban areas or who need to travel long distances.
Quieter operation: EVs are much quieter than petrol-driven cars, which can be a big advantage in urban areas. This is because EVs don't have a combustion engine, which is the source of most of the noise from a car.
Convenient charging: That's where we come in. With 2 at-the-ready charging stations for your electric vehicle.
If you're considering buying an EV, there are many benefits to consider. EVs are better for the environment, they're more affordable to operate, and they offer improved performance. With the increasing number of charging stations such as those offered at Galleon Studios, it's now easier than ever to own an EV.
EV Charging For Up To 2 Vehicles
EV Charging For Up To 2 Vehicles
As well as offering a range of video production and studio hire services, we can now offer EV Charging Points for up to 2 vehicles at a time. This means that while you're using the studio space, your vehicle is being charged ready for its next journey. All you have to do is tell us on arrival that you have an EV, and we'll give you the code to unlock the charging point. We use Zappi Chargers; Zappi is a smart EV charger that allows you to charge your electric vehicle (EV). It is a versatile charger that can be used with a variety of EVs, and it offers a number of features that make it a great choice.
We really want clients and customers to embrace the opportunities these greener forms of energy provide and moving from location to location represent. As such we're pleased to offer our EV charging free to our customers. That's right. If you come to Galleon Studios with your electric vehicle for your production, then we'll pay for you to get home at the end of it.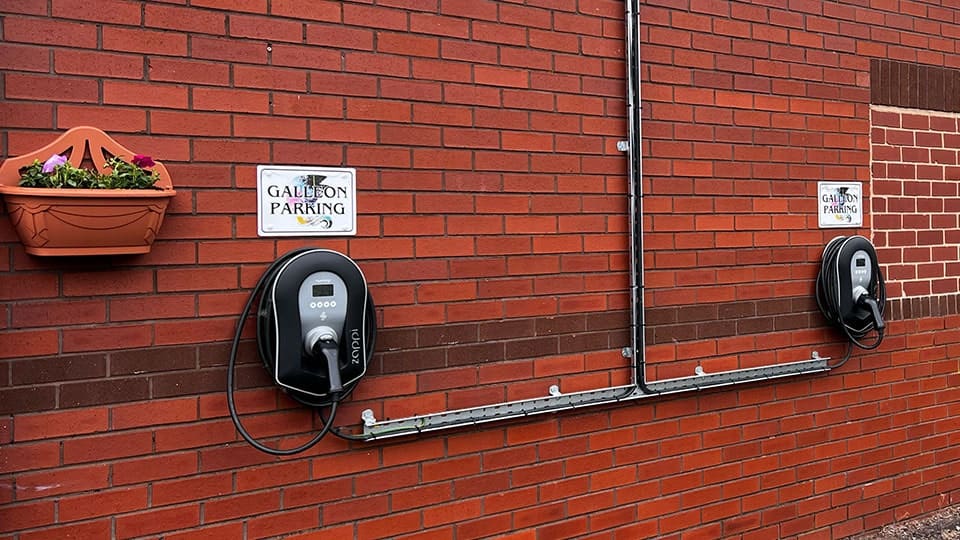 Join Us For Your Next Production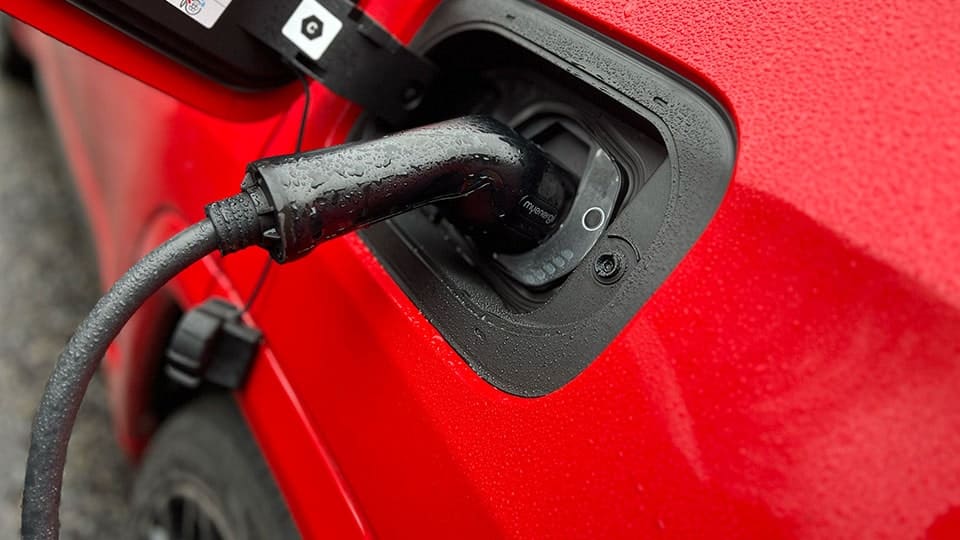 A key concern for those who've taken the plunge in EV is that they may head off somewhere and not have the charge to get back. With Galleon Studios you can leave those worries in your rear-view mirror. Our charging points mean that by the time you've wrapped, your vehicle will be fully charged for your onward journey. What's more, it's not going to cost you a penny – we don't charge for our charge. It's just another way Galleon Productions is here to help your production at every step. So, however you've chosen to use the studio; whether it's for a film or TV production, a commercial, a music video, e-learning, a product launch, a virtual production, or a live event, you know that as well as receiving the first class service we're famed for, you'll also enjoy free charging of your electric vehicle. We want to make sure you have an enjoyable day, shoot what you came to shoot, and can get home again at the end of the day. Contact Galleon Studios today about your next production.
Download Our Brochure And Ratecard.
Which Studio Will You Choose?