Green Screen in Manchester for Live Streaming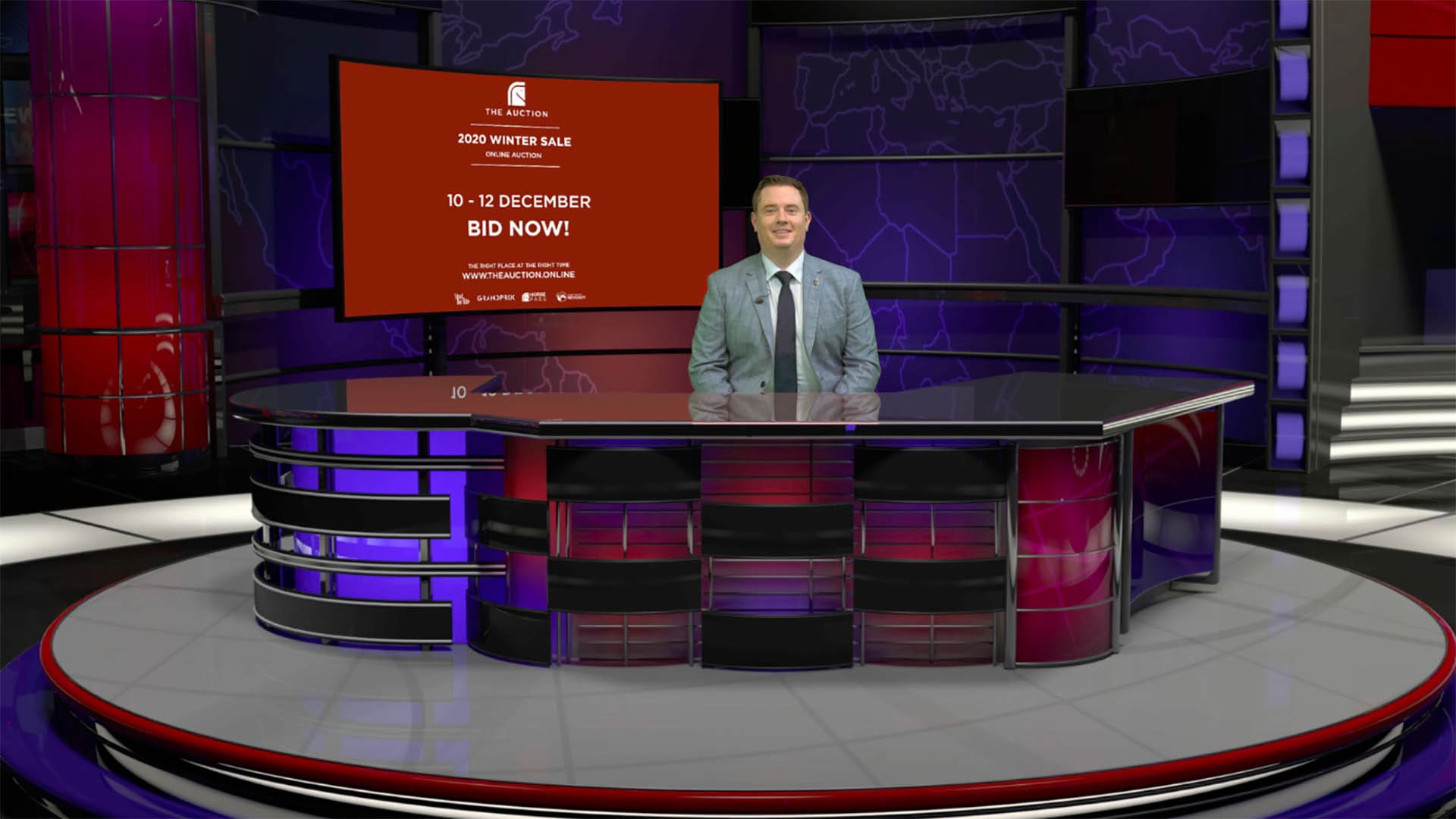 Galleon Studios offer green screen in Manchester for live streaming.
Whether you're using it socially or as a vital part of your business recent history has made live streaming a fact of life. At Galleon Studios we've worked on many more live streaming projects in 2020 than any other kind of video production, and in 2021 this trend continues.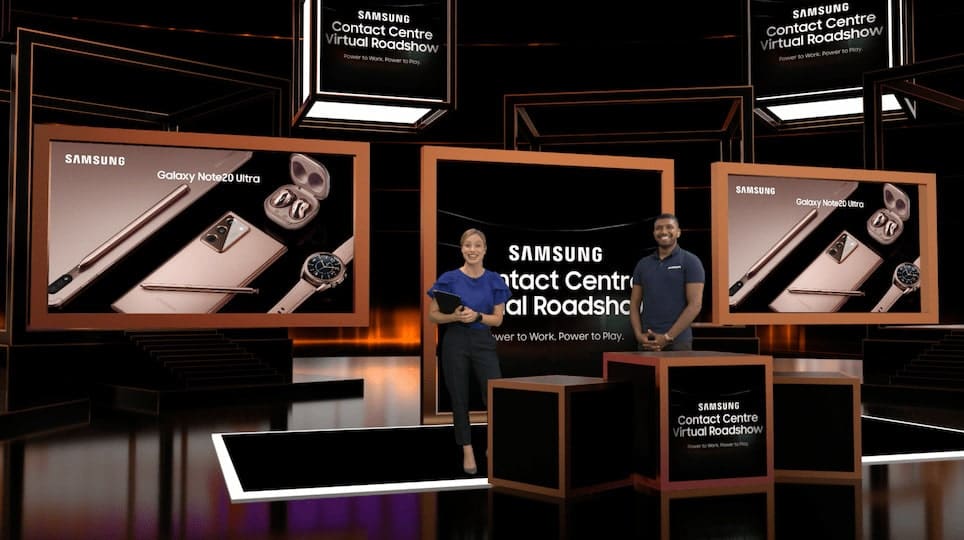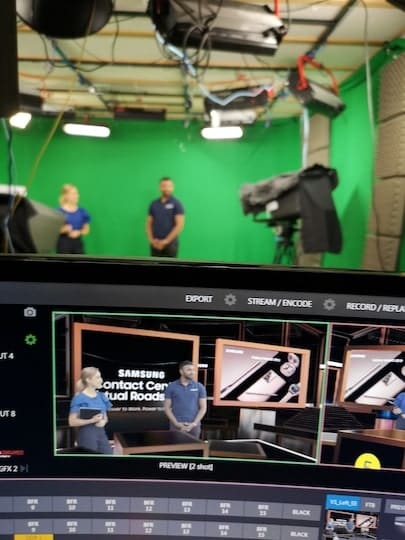 Live streaming stats:
Live video grew by 93% in 2020
80% of consumers prefer watching a live video to reading a blog
67% of viewers say video quality is the most important factor when watching a live stream
In the US alone in 2020 232 million people watched live video across all devices
55% of businesses are using live video for their company broadcasts
Galleon Studios alone streamed 277 times in 2020
Keep Them Interested
Yet just as cinema needed to keep reinventing itself, introducing new elements, your live streams need just the same thing. Audiences need something that will visually inspire and ignite your message for them. If not they will simply switch off. There's not a great deal of point to present your organisation or event as special if it's being presented in an unimaginative and unstimulating environment.
One way to achieve this is to remove the physical environment surrounding your event and replace it with a virtual one. This is where green screen comes in. Green screen is synonymous with special effects. Ever since The Theif Of Bagdad in 1940 green screen composting has been part of film making. And for your live stream it's a great way to engage your audience visually, welcoming them to your event using inventive, out of this world sets.
Why do I need green screen for my event?
Talks with nothing visual to draw the eye are boring. Sorry. "What do you mean?" you ask. Well, humans are a visual race. No matter the subject if you're running a live stream, be it a symposia or awards show or online class, you need to remember that. In the 90's people used OHP's to keep the audience interested in what they had to say by providing a visual reference. In the 2000's it was PowerPoint, in the live streaming age it's green screen. Don't believe me? Then why do the likes of Zoom offer a green screen option as standard? It's important you think of your live stream as television not radio. If you think it is as audio medium then you should phone people rather than do Zoom or Skype or Teams Etc.
Green screen at Galleon Studios
At Galleon Studios we can build a bespoke green screen sets in our amazing Manchester infinity cove studio. Since 2010 we've been working exclusively in the visual effects world of green screen. Our green screen skills have been utilised by major broadcasters, film makers, game designers, VR and AR companies as well as our own in-house video productions. As live streamers we have incomparable experience. One of the reasons we have been able to adapt so quickly to the paradigm shift of moving events online is that we have been live streaming since 2009. We've live streamed for major orchestras on location, local intranet for leading organisations and worldwide broadcasts for subjects of every kind.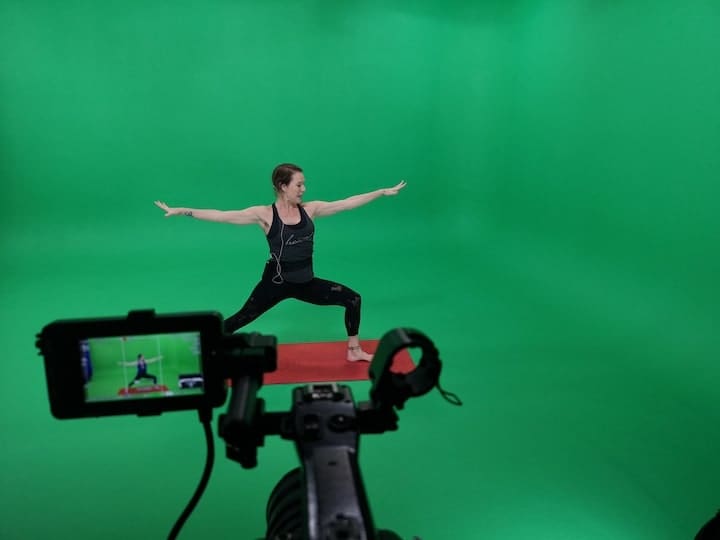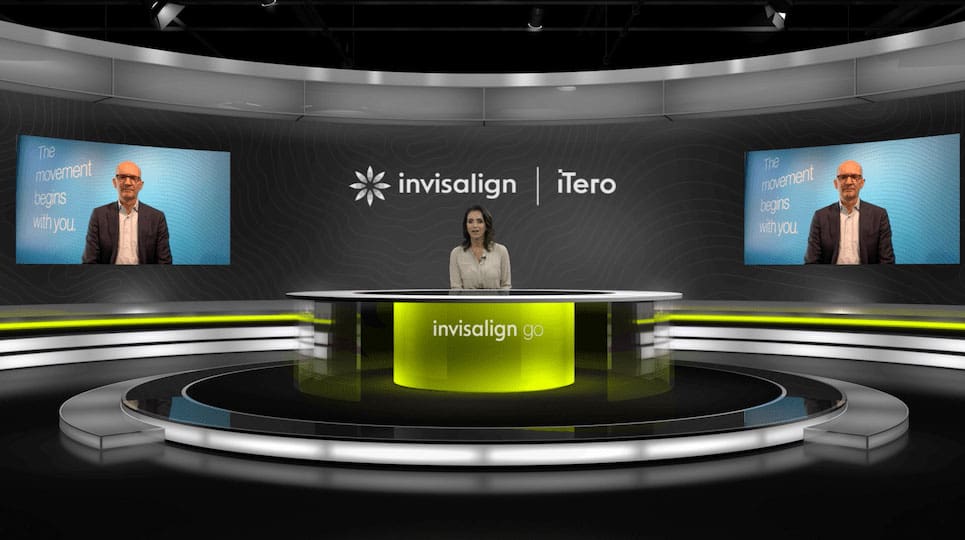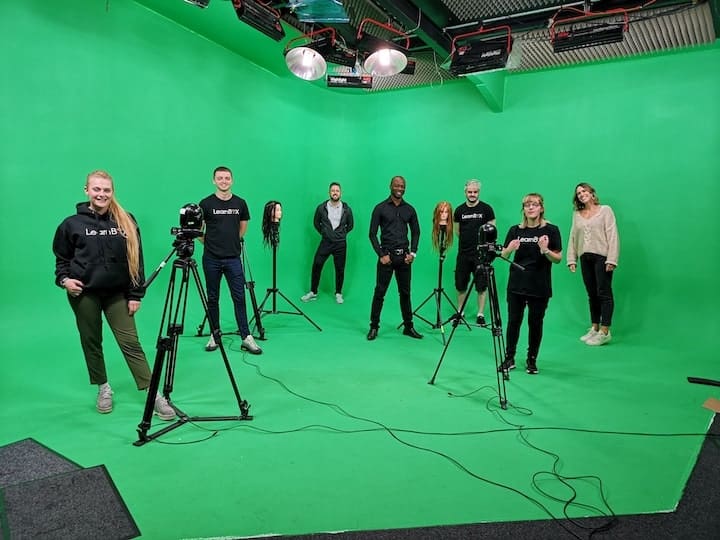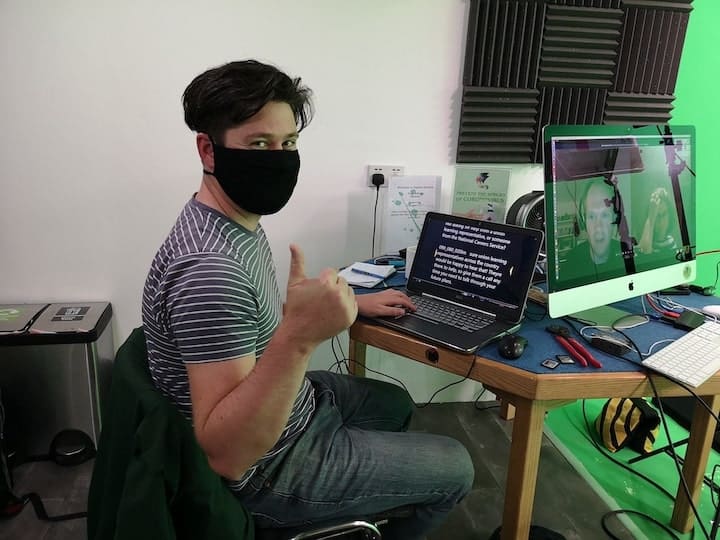 Manchester green screen studios
No matter the reason you're live streaming, green screen can enliven your events. Using Galleon Studios can offer your event a wealth of experience and advantages:
For a live event pre-covid set design and build could cost many thousands. Green screen sets are comparatively cheaper. They require less manpower to build and no physical materials.
Space. Events need space to give them scope. You book out the Albert Hall which makes your event seem important and spectacular. Yet with green screen providing a virtual set you can use a smaller space yet still maintain that grandeur and size.
We have our own streaming platform. On this platform, we can curate comments from Facebook, Youtube, and many others and add them to your live stream in real-time.
We can pre-record your event and stream it as live. Worried things might go wrong? A speaker might not turn up? Then take the stress from your event and stream "as live". You'd be surprised how many companies we work with choose this option. Contact us for more details!
With our 3 studios; the Infinity Cove, Soundproof Studio, and Live Suite we can cut from one studio to the next and then to the next. This adds a wealth of creative options to your stream. Why not throw from a presenter in one studio to a band in another then to another host. All done in a professional and Covid safe way; maintaining the social distancing required in 2021.
Multicam means that you're no longer reliant on your single webcam to maintain the viewers interest. We can use multiple angles and make your live stream in Manchester a proper "production".
Want to monetise your event with ticket sales? Then people expect more bang for their buck. Use green screen and add production values on screen. We can even help you with ticket sales and monetisation.
With our professional lighting and live keying mixer all the effects can be done live. Be they online graphics, presentations or virtual sets.
No outside noise distractions. We all know how difficult maintaining privacy is in our current situation. Avoid embarrassing and unprofessional intrusion by choosing one of our sound stages to stream from. Eliminate the unexpected interruption!
All this and with our trusty 100mbps up and down you're sure to maintain the stream quality that's such a huge factor in people enjoying live streams.
Live streaming and green screen
Using green screen can breathe renewed vigor into your live streams. So if you're looking for a video production partner to present your message in a unique and interesting way then contact Galleon Studios. At Galleon Studios we have the live streaming experience and the faciltites. So ring us or use the contact form and chat to Galleon. Leave behind your low quality streams in an uninspiring location and move your live streaming to the next level.
The Live Suite
Per Hour Live Streaming
Studio + Lights

Single PTZ or Fixed camera

Microphone

Tricaster Mixer

Virtual Set

Technician

High Speed (100mbps Internet)

Streaming Fees
Studio Live Streaming
The Full Works From
Studio + Lights

Multicam and Tally Lights

Mics & Sound Desk

Tricaster Mixer + Computers

Multiple Virtual Sets

Autocues

In-Ear Monitoring For Talent

Back-Up Streaming

High Speed (100mbps Internet)

Crew and Client Talkback

Live stream manager

Tricaster Operator

Autocue Operator

Camera Operator