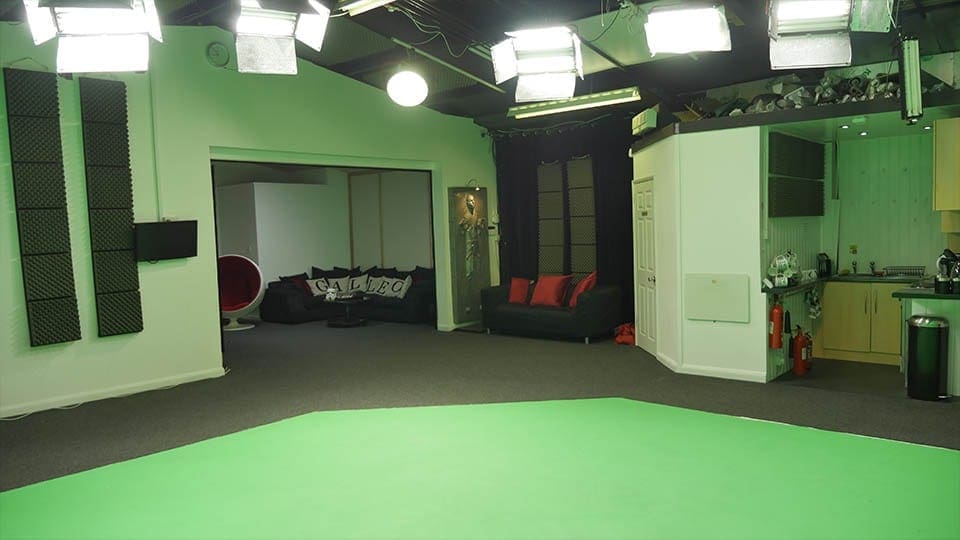 Studio Hire 
If you're looking to hire a studio, either a Manchester studio hire or a hire studio anywhere in the UK it can be a daunting task. So here we present a comprehensive guide of what to look for when you are hiring a studio for your video production or stills project. We'll point out those essential things you need and help you avoid some of the pitfalls when you hire a studio.
Don't Fear The Unknown – Booking A Studio
You're sat at your desk when your client or boss (sometimes they are one and the same) comments for this next project it would be good to hire a studio. You gulp and take look at Google. There's certainly plenty of studios. Yet how do you know they are right for your project? The website of these hire studios looks great but then are they the best choice? You go to pick up the phone, but pause, what do you ask?
What is your Project?
The demands of a video production shoot are different than that of a photography one. As such you should always look at the nature of the space where you are filming. Historically photo spaces are cheaper than filming studios, so, even if you've bagged a bargain for your client pricewise it may not be appropriate for your shoot.
For video, photo studios are notoriously;
Noisy. Sound isn't an issue for photographers so they can be victim to intrusive noise

Echoey. If sound is being recorded the photo space probably has no sound baffles to deaden sound

No tech support for film shooting. Don't let anyone film you, photo and video are worlds apart in terms of what kit you need. Therefore a savvy photographer may be lost when it comes to a video or film camera.

Lack of specialist kit. A DSLR may shoot video but photo lights and flash heads are inappropriate for film. They may also lack other specialist kit like microphones, dollies, gimbals and even output monitors for clients to watch the footage shot.
For photo shoots, film studios are notoriously;
More expensive; your paying for specially sound treated sound stages, not just a warehouse space.

Lacking in flash heads. Most film studios (Galleon Studios included) use constant light. As such they are missing flash heads essential for photography.
Hiring A Studio Is Like Booking A Hotel
The closest approximations to the factors that influence you when you hire a studio are the same as when you book a hotel. Therefore you should assess the studio on a similar basis.
Studio Hire In A Good 
Location
Where are your crew and clients coming from? A city centre studio might be great for you but a crew won't be helped if it's taken them an hour to find the studio only to discover the studio you hired has no parking.
Studio Hire With Parking
Your crew will have kit, they'll need to bring into the studio. Your client will appreciate being in walking distance of the location. If there's no parking or it actually costs your crew, talent and client money then maybe consider an alternative. Always ask about parking if you're hiring a studio.
The Get-In
There may be a parking space or at least a place to unload but what about getting to the studio. Don't always assume the studio is on a ground level or loads into the filming space itself (like ours). Some studios are up flights of stairs or through maze-like corridors. If you have sets, products or kit to bring in this can be an added hassle. Not just frustrating the crew but eating precious time into your day.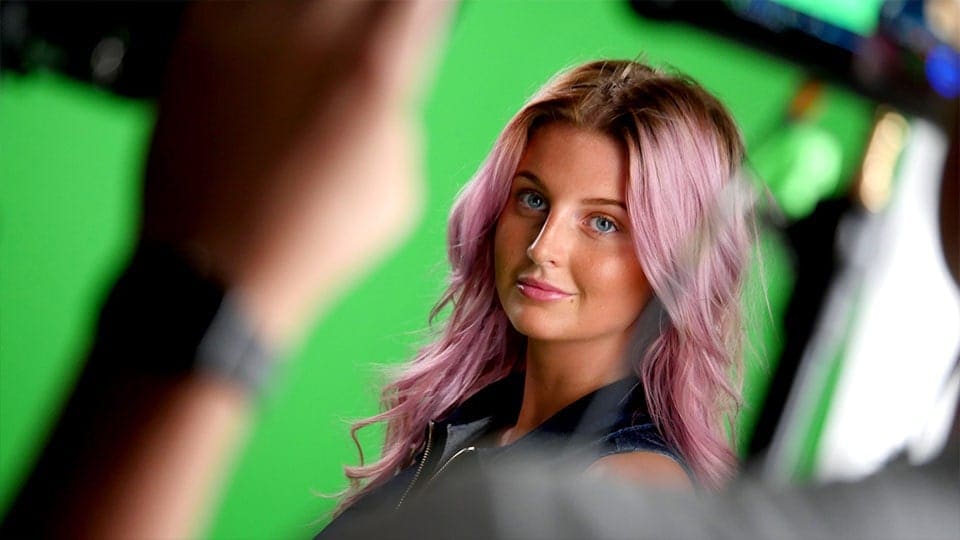 What's Included In The Studio Hire?
Electricity?
Due to the often large amounts of power drawn from studios during filming electricity is often an extra charge. It stands to reason; most shoots consume a lot of electricity, lights, cameras, batteries on charge, hair dryers going in the make-up room, kettles boiling in the kitchen. All eating electricity. Here at Galleon Studios we include electricity in our hire price so there are no nasty surprises. We do still have a charge for non studio /hired in lights with a high power consumption such as HMI's.
Make-Up Room, Changing Rooms, any Kitchens?
Usually these are included in any hire price but it might be worth asking your prospective studio.
Any Kit?
Most studios charge extra for kit. Be it stills or video production most studios offer anything from a camera to a full production crew. If you are lacking any technical equipment or even crew you can always ask for any recommendations or any available kit the hire studio may offer.
Tech Support Included?
The majority of studios don't offer tech support. Usually there is someone to let you in and then another person to let you out at the end of the day. If you need more then look for a studio that offers tech support. At Galleon Studios we always ensure there's a studio manager to hand to answer any questions. If you need help lighting we have a gaffer available to hire too. If you have option of tech support, either as part of the hire or as a purchased extra it's always worth considering. The person knows the studio and therefore how to get the best out of it. Hiring an experienced studio gaffer or technician can be the difference between success or failure of a project.
The Studio Itself
The Floor Plan
Always ask to see a floor plan of the space. Usually, it's online, if not then request one. Just like estate agents studio photos can use wide-angle lenses to great effect. A floor plan can't really lie and can be a great substitute for a recce if there's no time to audition the studio space in person.
The Right Studio For The Right Shoot
If your shoot depends on sound; ie if it is interviews or pieces-to-camera then ensure the studio you hire is at least sound insulated. At Galleon Studios our soundproof studio is ideal as an interview studio. Whereas our infinity cove studio is a larger space that is sound protected and is ideal for large shots and set building. Meanwhile our Live Suite is great for Live Streaming. If the studio your considering has more than one studio space that can be an advantage, You can shoot in multiple spaces simultaneously that can halve your filming/photography day. Or you can have the option of using whichever studio best suits you.
Summary
Manchester Studio hire can be a tricky proposition. When Galleon Studios first began as a filming studio in 2006 there were only a few studios in Manchester. Yet these days there are so many options it is easy to choose wrongly. So, take our advice. Ring the studios and ask questions. If you want to ask any questions about our studios you can speak to myself; Kris, or Les. We are happy to help you and your project to success.