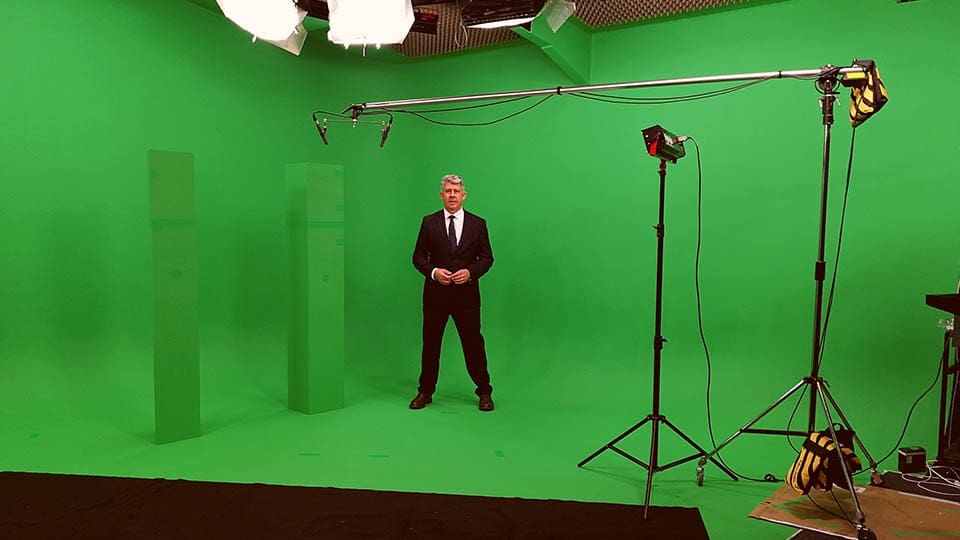 Remote Studios For Your Production
Galleon Studios are pleased to offer our unique "remote studio" option. During this difficult transition from "Lockdown" to "Business-As-Usual", we want you to continue to be able to produce video content while ensuring a safe and sterile environment in our studios. That is why we are now able to offer studio filming options that maximise efficiency while maintaining social distancing guidelines.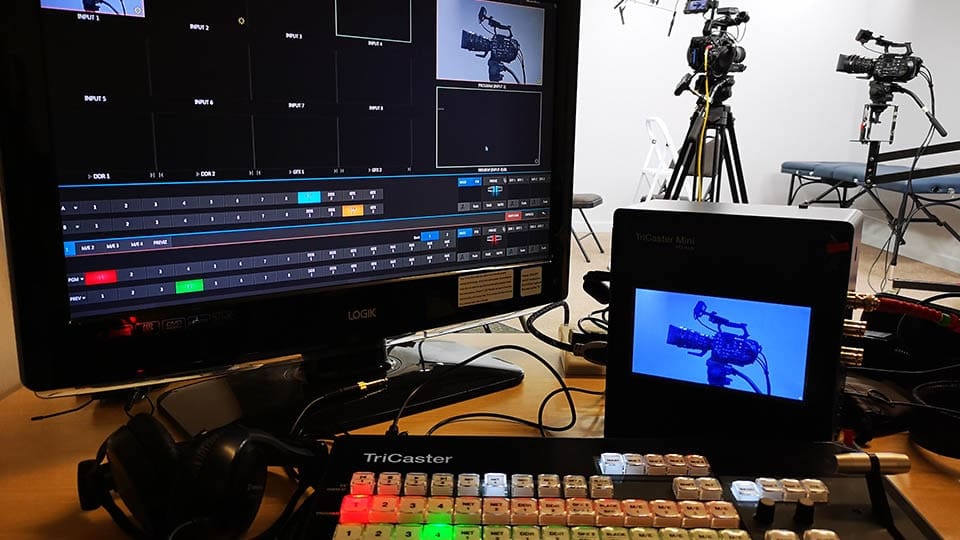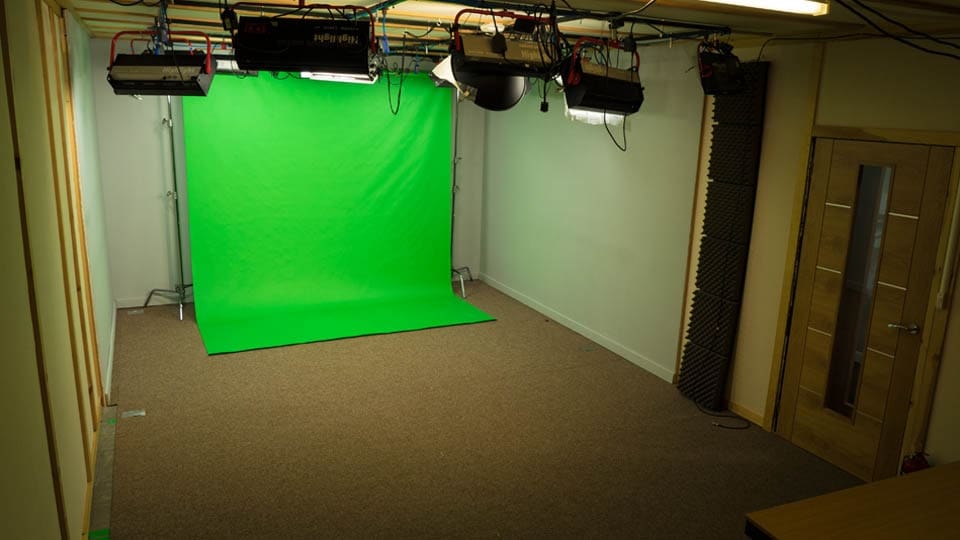 What is a "Remote Studio"?
At Galleon Studios we are not just a film studio, we are a video production company. This gives us the ability to film for you. This means that you and your clients do not need to attend the shoot in-person but instead can "dial in" and view your shoot. Benefitting from our fibre optic internet you can view and block shots from the comfort of your home safe in the knowledge your shoot is in the hands of a production company nearly 20 years old.
We have a wide variety of cameras and kit we can bring to bear on your productions. These include Sony FS7 cameras with a variety of lenses, countless microphones, reliable autocues, and excellent vision mixing skills and equipment. This means if your shoot is Multicam you've come to the right place.
Have your own crew? If needed this kit can be set-up in advance for your own crew to use.
Looking After Presenters And Talent In The Studio
At Galleon we've implemented the following procedures in line with government advice:
A minimum crew will be used where possible.
We deep clean the studio spaces after every hire.
We ensure adequate supplies of hand wash and encourage those in the studio to use it regularly .
Galleon clean down the most regularly used areas of the studios during your shoot such as door handles, washrooms and make-up areas.
Our make-up artists use specific brushes for talent and remain masked throughout.
Each talent has their own dedicated radio microphone and we encourage them to place them on their person themselves.
We have a dedicated "Entrance" and "Exit" doorways to the studios this minimises "passing points".
We encourage the bringing in of one's own food for lunch and if people make their own drinks they use disposable cups.
Due to the layout of our studio spaces your talent can film in one studio while a minimum crew can be in another. This means camera ops, sound and even an autocue operator can safely maintain social distance.
What's more, using KVM technology we can control all cameras and mics from a different part of the studio or even a different location entirely – like anywhere in the world.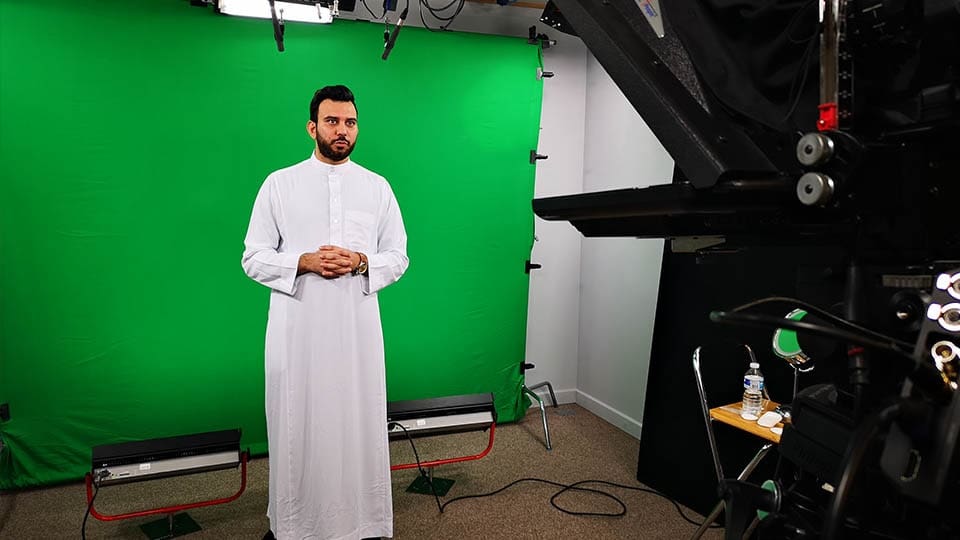 Where Would I See My Feed?
We're working with a brand new platform to ensure a secure connection between the studios and you and your clients. Furthermore, as a live streaming studio we have unrivalled experienced in ensuring you don't miss a beat of what happens in the studios during your shoot.
How Would I Get My Footage?
After filming there are a number of ways to receive your footage:
Galleon Studios are an experience post-production company so we are happy to edit your work for you.

We can upload it to you (depending on size).

We can post a hard drive to your location.
Multicam And Green Screen For Live Productions
Using our unparalleled knowledge of green screen and our fantastic live keyer and integrated live streamer we can key in our green screen studios as we shoot. Meaning if you wanted to produce a live show or chromakey production we're a fantastic option for you. With our Multicam option we can scale up your production with multiple cameras while still keeping crew to a minimum.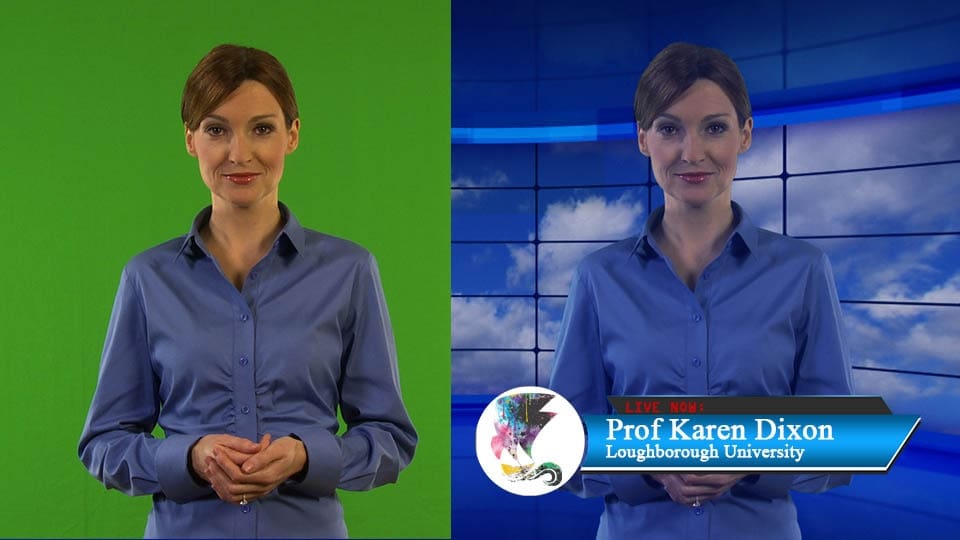 "Remote Studios" – An Exceptional Solution In These Exceptional Times
There is no reason, even in these unprecedented times that your production can not continue providing we all work toward maintaining the safety of those involved. To this end, we encourage you to contact us and see how we can help you and your video production. Galleon Studios; bringing your shoot together (while keeping you apart spatially!).