Roadcaster Hire At Galleon Studios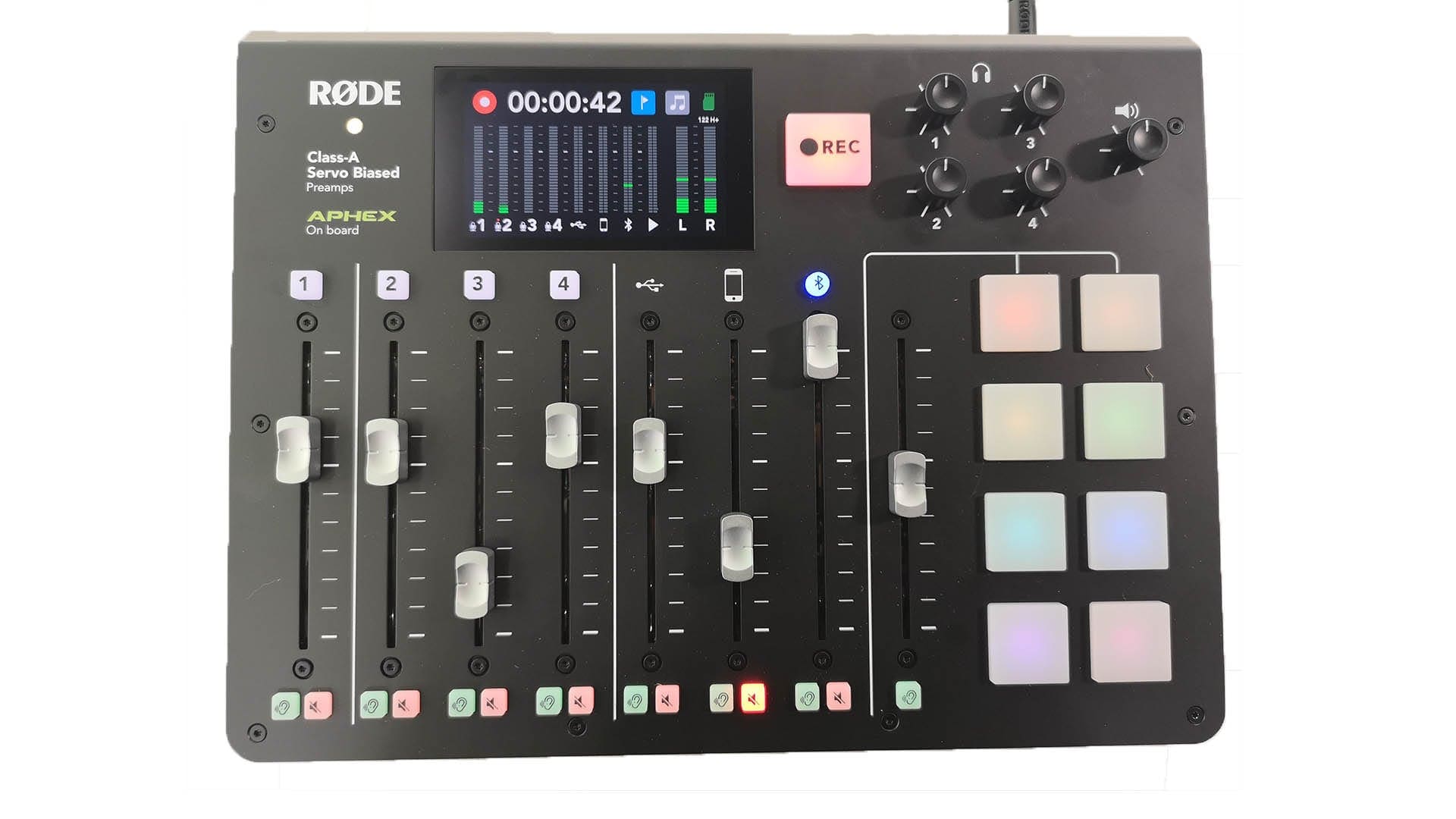 What Is The Rodecaster?
Galleon Studios is proud to add the Rode Rodecaster to hire at their Podcast Studios based in our new Live Suite. If you want to podcast professionally you need the right kit. Yes, you can have great mics but after recording it's often necessary to go back and add title music, sound fx and even ads. What if you could do all that on the fly as you record? Well now with the Rodecaster from Rode you can.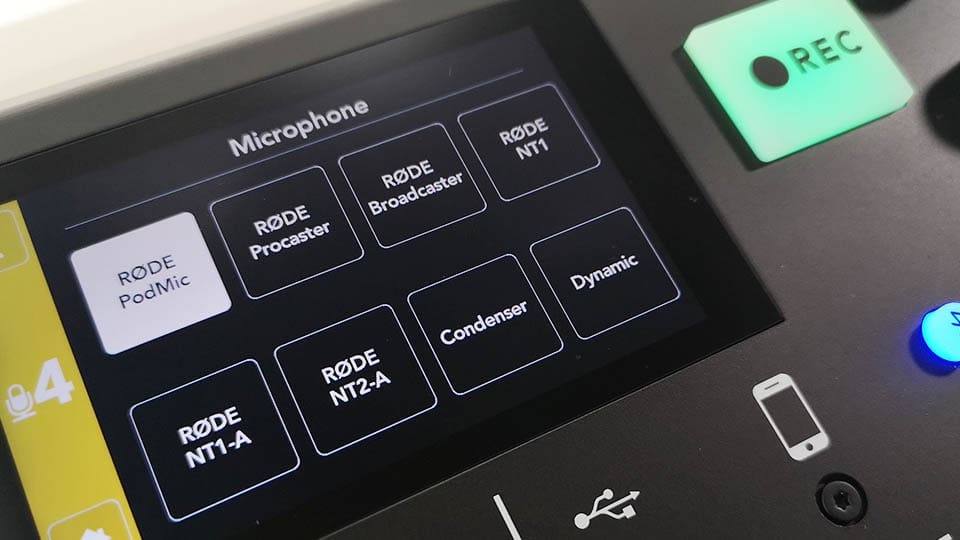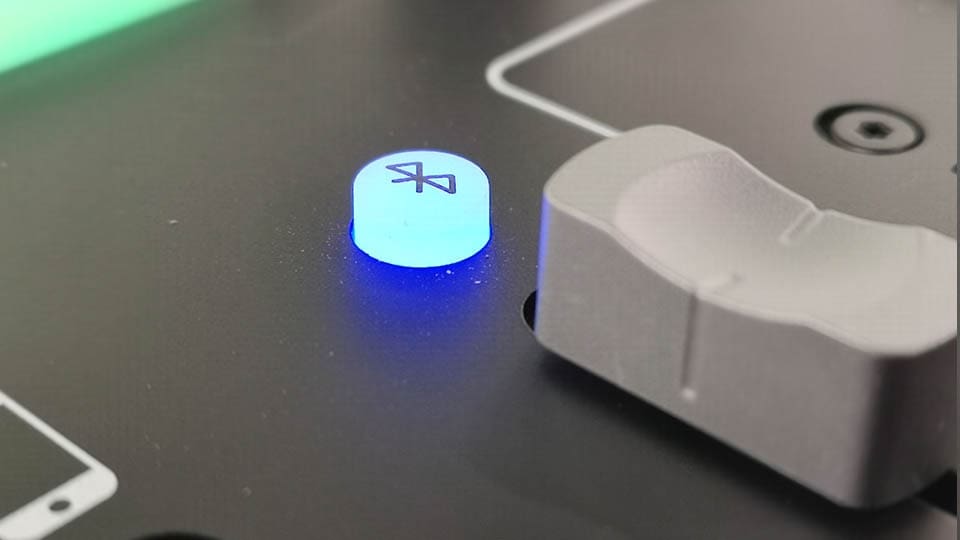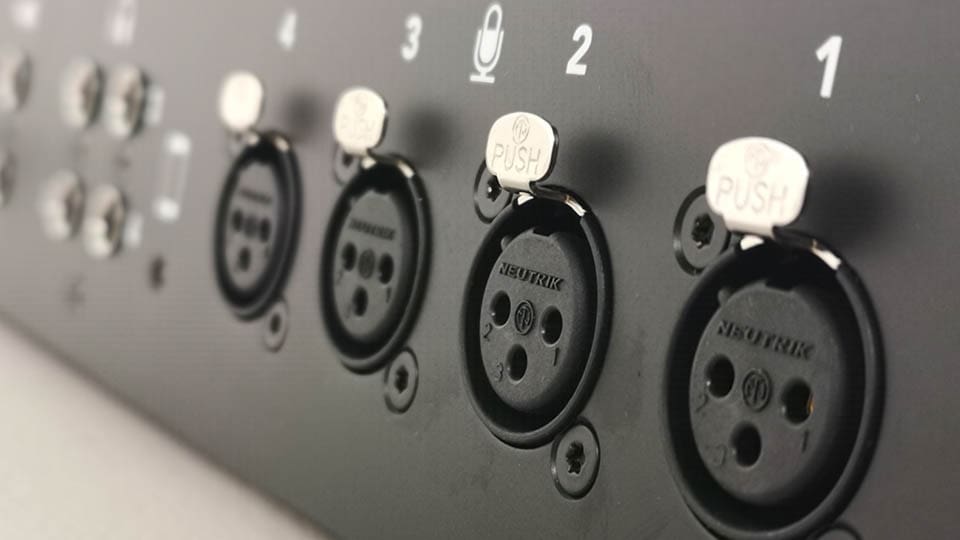 The Rodecaster
The Rodecaster is an all-in-one sound desk and is our solution to recording your Podcast hassle-free. It has 4 XLR inputs. This means our condenser mics plug straight in. It also has options for other types of mic likes Dynamic and those built by Rode.  The Rode PodMic, The Procaster, The Broadcaster, The NT1, NT1-A. and NT2-A. These pre-sets are custom modes for those types of mic but the Rodecaster will work with any XLR mics.
Phone-In Podcast
What's more, the Rodecaster has USB, 3.5mil jack and Bluetooth inputs. This means if you have a Podcast guest who can't make it they can dial in. This can work with Skype, Whatsapp or normal voice calls. Hooking your phone up in this way means that you truly have an interactive medium. Now both guests and your subscribers can call in and converse with you.
Add Sounds
Those inputs can also be used to play music, video clips or sounds. However, a truly unique option in the feature packed Rodecaster are the 8 assignable buttons that make up the sound pads. Each of these sound pads already has a built-in sound effect; theme music, laughter, cheers, spooky stinger, birds chirping, a harp, a high-hat and a wah-wah-wah. Yet each effect is customizable and unlimited. You can program 8, 16 or more sound effects in. 
Use them for:
sponsors

Theme music

Record your stock ending and re-use it with every recording

Jingles for each section of your Podcast

And more!
Adjust Your Voice
If you don't feel you have the right voice for Podcasting think again.
The Rodecaster can adjust the timbre of your voice and that of your guests. Each mic can be adjusted specifically for the person speaking.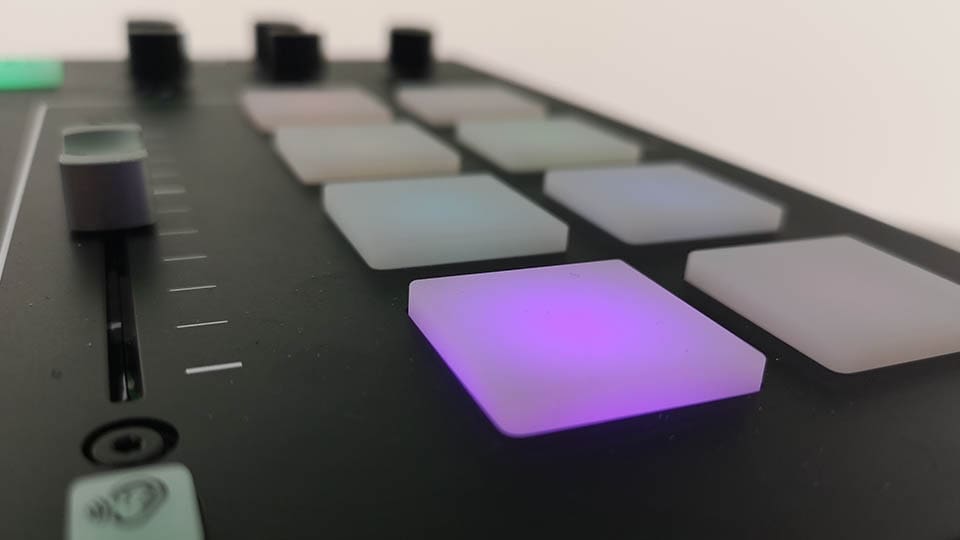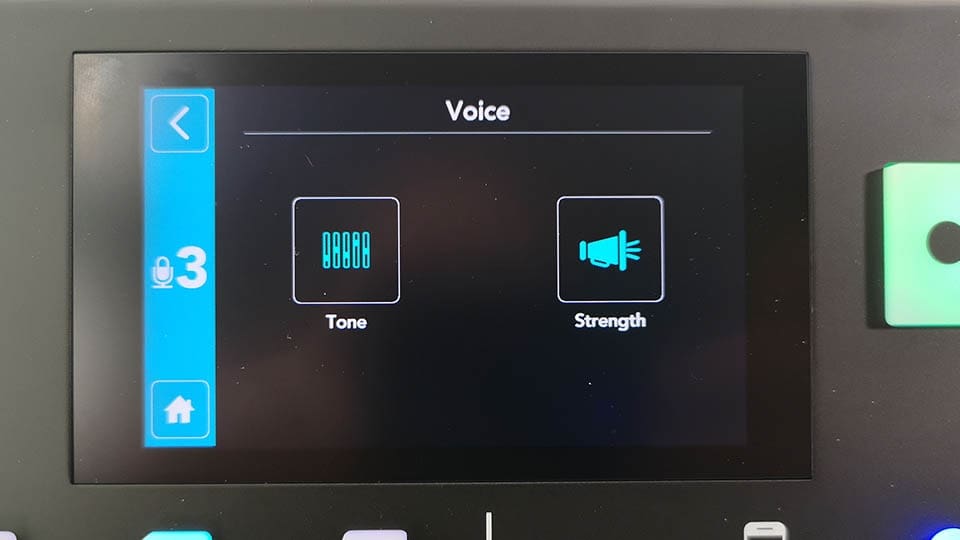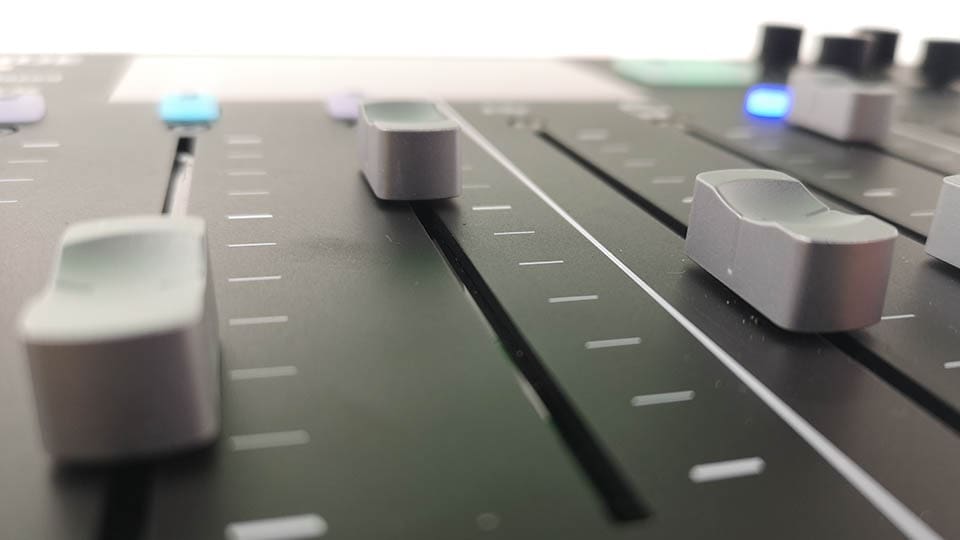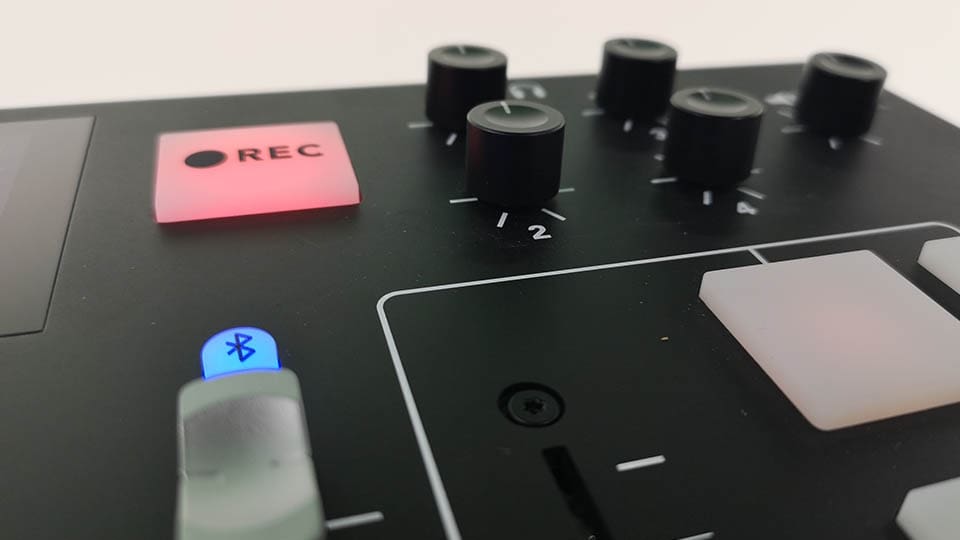 Ease Of Use
Using the Rodecaster couldn't be simpler:
A Big Green "Rec" Button is all you need to start recording. 

It turns Red to show it's capturing

An LED screen indicates the sound levels of all your mics

Intuitive sliders allow you to adjust the sound from each mic, phone or sound pad and enable you to fade it in and out as you need

You can output the sound to speakers

You can even output the sound to a camera and allow you to live stream your Podcast

Take your Podcast away after recording on an SD card straight from the Rodecaster
Live steam your Podcast
Galleon Studios is home to Galleon Productions a renowned and experienced video production and live streaming company. As such many Podcasters choose to incorporate a live streaming element to their Podcasts. This can be a full production or more likely using our Mevo camera. The Mevo camera is controlled by an iphone app and it uses it's built-in AI to create wide shots and close-ups on the fly. Together with the Rodecaster the Mevo is a great toy to bring your Podcast from rookie to Pro.
For more info on the Mevo please go to our live streaming page or ring and ask!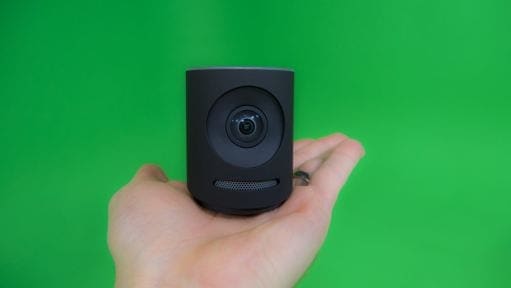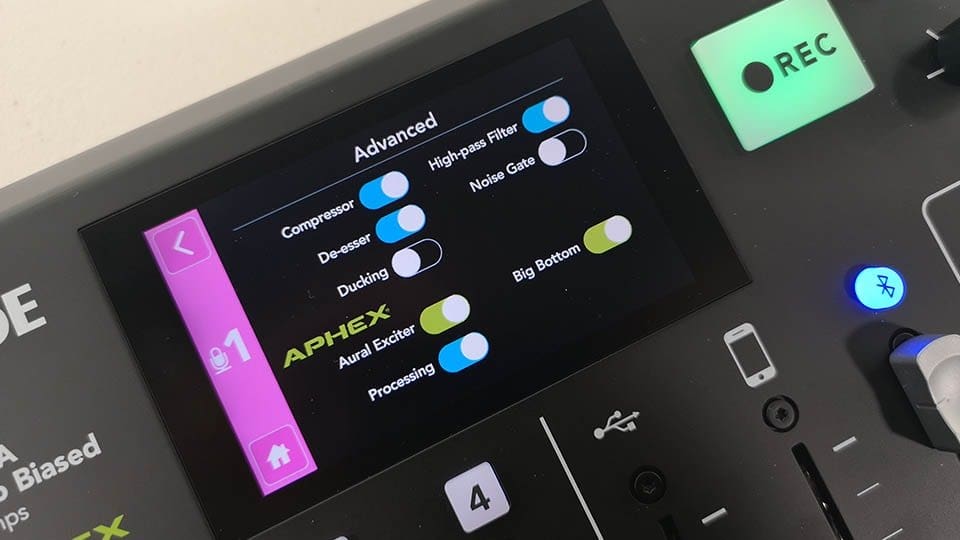 The Rodecaster
Whether you're launching your own Podcast, or you've decided to use a studio to bring your existing Podcast up-to-date. The Rodecaster is a great all-in-one solution. Used in conjunction with our soundproof studios and mics then you're sure to find Podcasting fun, profitable and super easy.