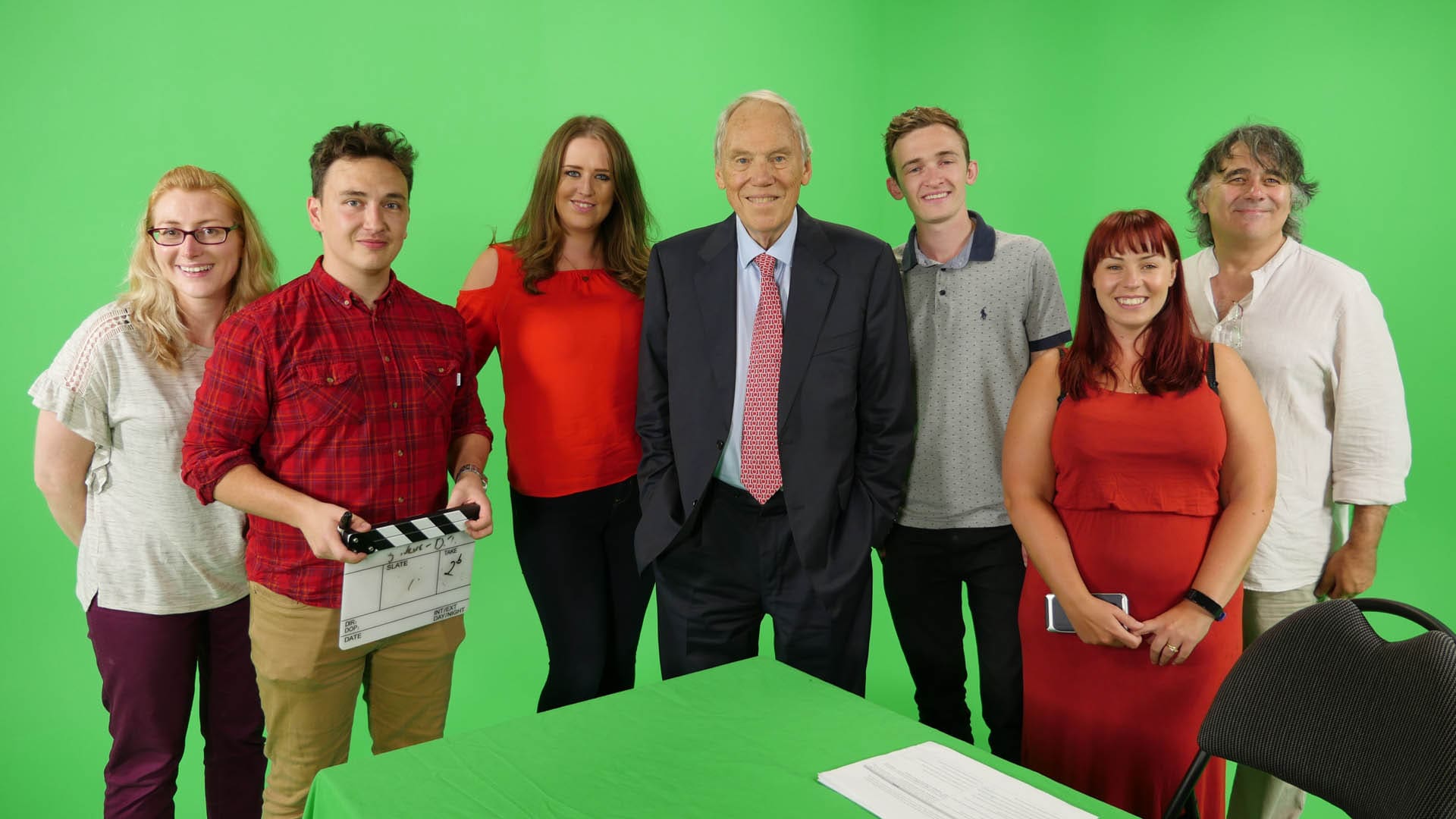 Northwest Studio Hire
Galleon Studios are a collaborative video production company who offer studio hire, kit hire and crew hire either on location or in our custom-built studios off the M62.  With our hire studios located just off junction 19 of the M62 motorway we're ideally located for Manchester, Leeds, Liverpool and beyond. Production companies and clients join us from throughout the UK as we benefit from great transport links making us much easier to get to than city centre studios.
When you get here we offer convenient free parking, ground floor access and free wi-fi as well as a host of other amazing things you won't find in any other hire studios in the northwest.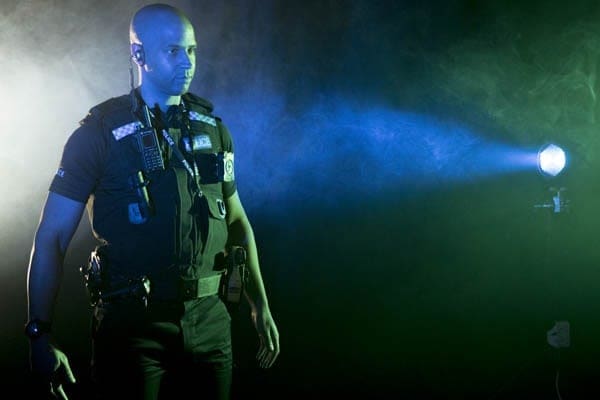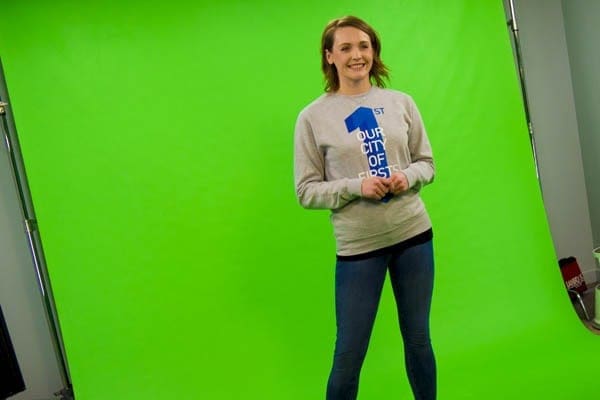 Fully Equipped Studio Hire
We look at studio hire a little bit differently and created our northwest hire studio with an eye to the moving image. So, unlike a photography studio, we've created our space to be a videographer's dream. With three great hire studios perfect for filming and ideal for video productions of all kinds. Projects like commercials, web videos, short films, features, drama, documentary, pieces-to-camera, music videos as well as embracing new media of VR and AR have all been filmed here. Major broadcasters, agencies and leading independents treat our studio as a home-from-home and we've welcomed companies large and small through our hallowed doors.
The Spaces
Our amazing Northwest filming studios boasts a sound insulated infinity cove and a full soundproof studio for small sets and interviews. We also have our new studio; The Live Suite that combines the infinity cove and soundproof studios in a self contained building. Each space is supplied fully lit; so that's all lighting and grip free of charge. Not only does this mean the lighting grid to light your chosen space but the lighting you need to light your subjects too. Our selection of arri, dedo and photon beard lights gives you all the tools you need without having to bring your own lighting kit.
Kit To Hand
If you're a production company who wanted to arrive at us at the studio with even less kit we're happy to offer a comprehensive wish list of filming equipment that includes not only cameras and mics but further essential kit. Autocues; for if your talent is lost for words an interrotron; for a more intimate feel for interviews, motion control cameras; for complex, repeating shots, live keyer; to preview your green screen as you shoot, and even more. Not to mention we have jibs, dolly, gimbals, hard drive recorders and so much more – you really should download our brochure below for a complete list.

Help To Hand
Galleon Studios also offer crew hire and a complete-script-to-screen service if you're an agency or company wanting to make use of the studios but aren't familiar with studio filming. We are always eager to work in conjunction with production companies and organisations; we want you to get the most from the studios and leave with the project you envisioned.
If you're after a chromakey hire studio there's no better northwest filming studio for your green screen project than Galleon Studios. We've filmed literally thousands of hours of greenscreen and can help you get the best of the space to make your green screen project a reality. Furthermore, unlike most studios, we repaint the infinity cove free of charge before every hire so you can be sure that the key you'll get is unblemished by footprints and marks that may lead to a post production nightmare.
If you're new to green screen and just want extra reassurance we recommend using our live keyer. Not only is it a neat bit of kit to wow your clients but its a real advantage in ensuring your finished output will be perfect in post-production. What it does is mix the live action of the studio with the virtual background you want to place your subject in; allowing you to light and place the character and objects in the ideal location. 
We've also written a series of blogs about filming on green screen to help answer any green screen questions.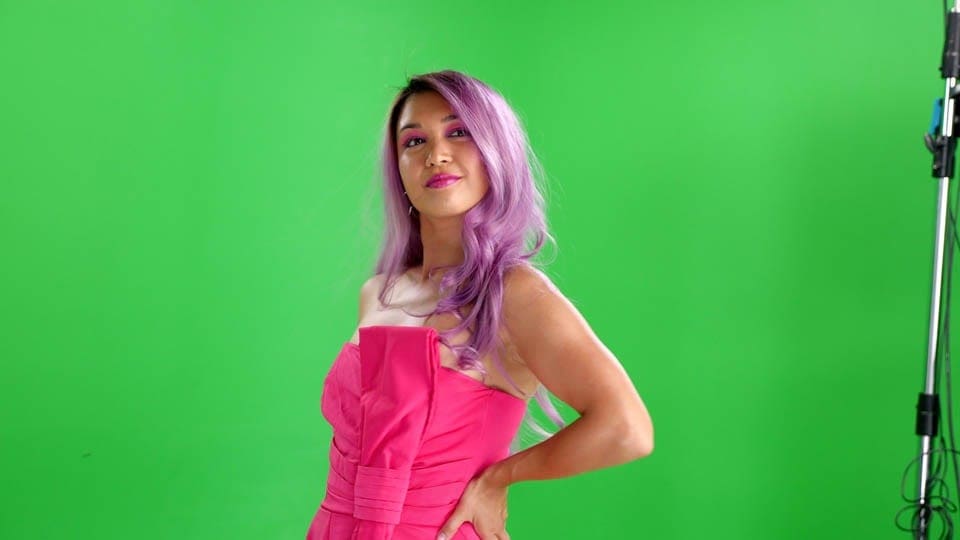 In addition to our first class studios, we also allow you the space to plan and prep your production. In our generous 10-hour (rather than 8 hour) day you get not only the lighting but, use of the make-up room; at the start of your day you'll need the cast ready. Then we have the dressing room for costuming, we also have a kitchen with selection of speciality teas and coffees. We don't charge for teas, coffees and hot drinks so these, as well as biscuits and sweets are also included to keep you going. Then, when lunch arrives, check out our catering options. Moreover, we also have a comfortable client lounge with live monitoring where you or your client can watch the shoot unfold. There's free wi-fi with Netflix and Amazon for your downtime. Then at the end of the day there's NO surprise electricity bill; you pay for the space and the kit you may use and that's it.
We're very proud of our numerous 5-star reviews on Google and Facebook and believe we've created the best and most fully equipped film studios you'll ever encounter. It's our enthusiasm, our experience and belief in collaboration sets us apart; as does the free sweets.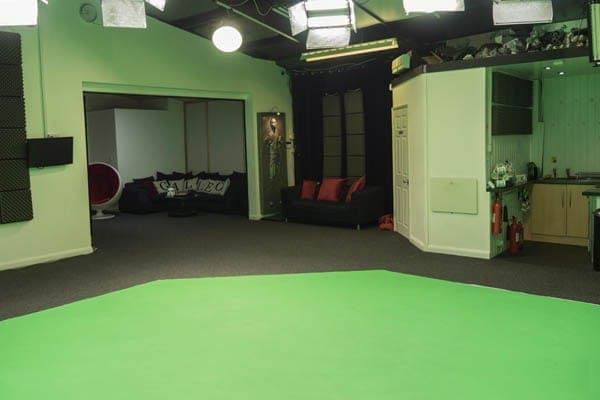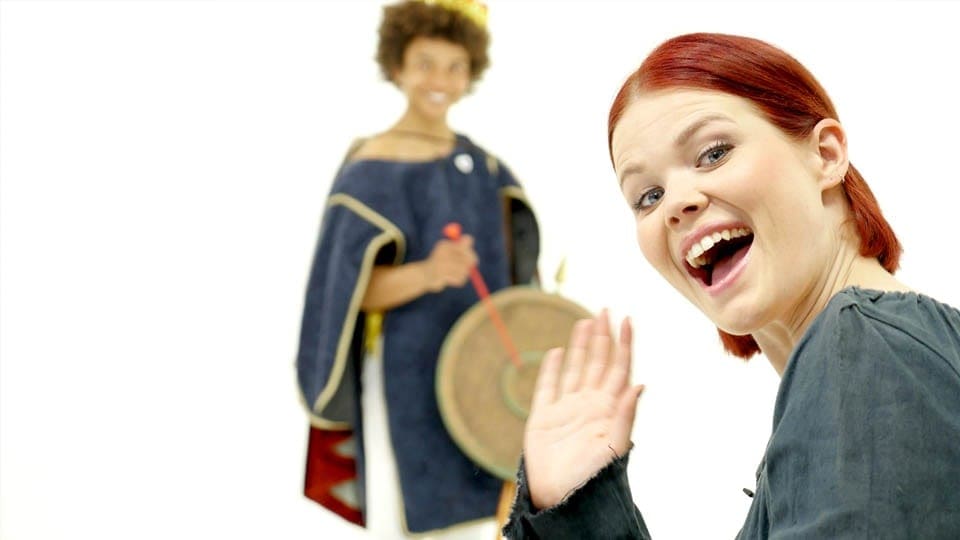 The filming studios are situated an equal distance between Liverpool and Leeds and a stone's throw from Manchester (without the need to navigate into the City Centre or Media City). So if you're a young Yorkshire filmmaker, a shooter from Sheffield, a Lancashire lighting lad, a Cumbrian camera operator, a Marketing Manager from Manchester, a Blackpool Business owner, a Doncaster director, a Preston Producer or a Garstang Gaffer… you'll find the best home for your next production is at Galleon Studios.
Download Our Brochure And Ratecard.
Which Studio Will You Choose?