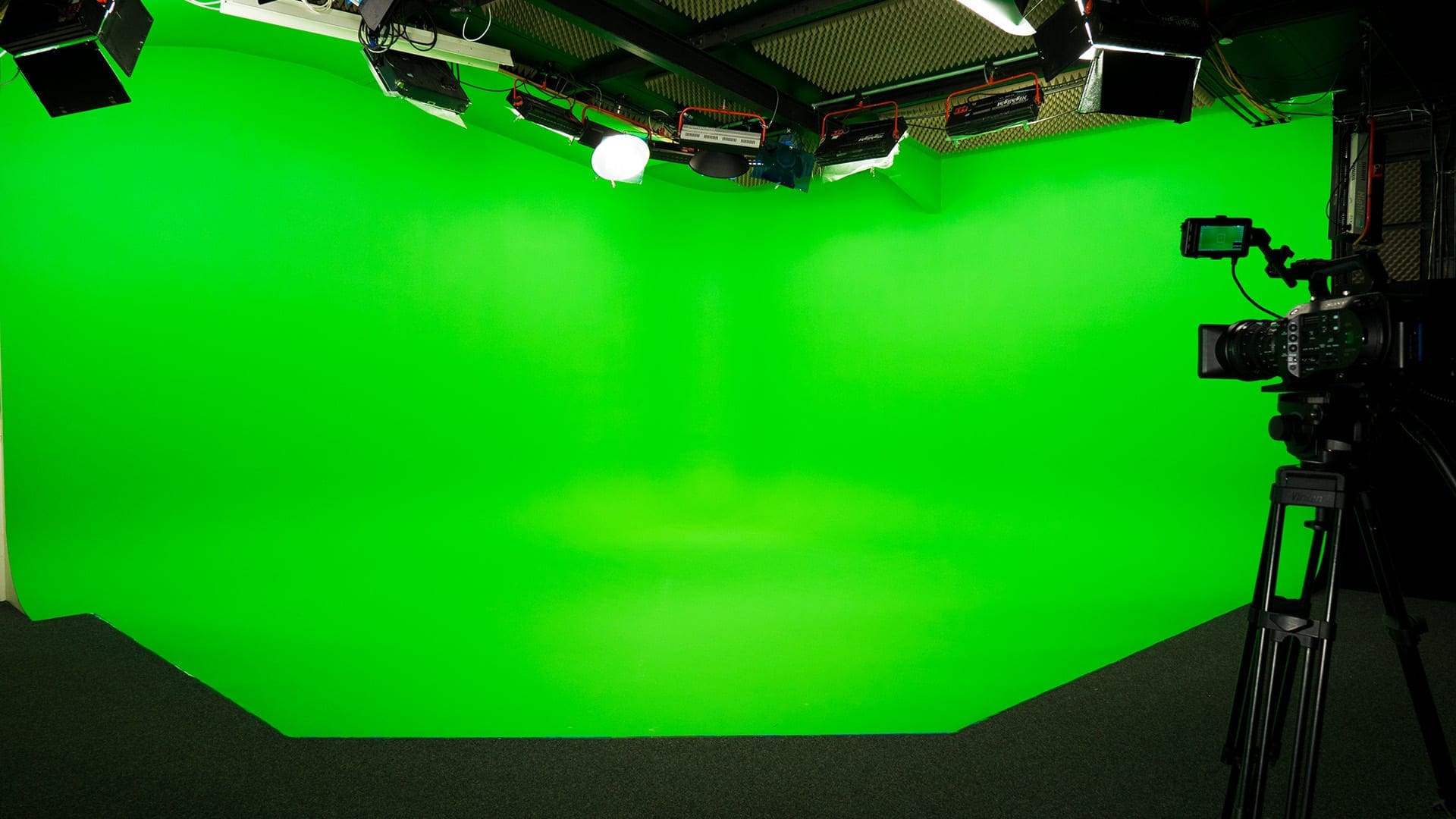 Leeds Studio Hire
As the new home for Channel 4 Leeds has cemented its place as a key creative location for filming for TV, Film and Video production. There are many great video production companies who call Leeds home and those businesses need reliable and affordable video production studios. With 3 fully equipped easy access spaces we encourage you to join us here at Galleon Studios just over the Pennines off Junction 19 of the M62.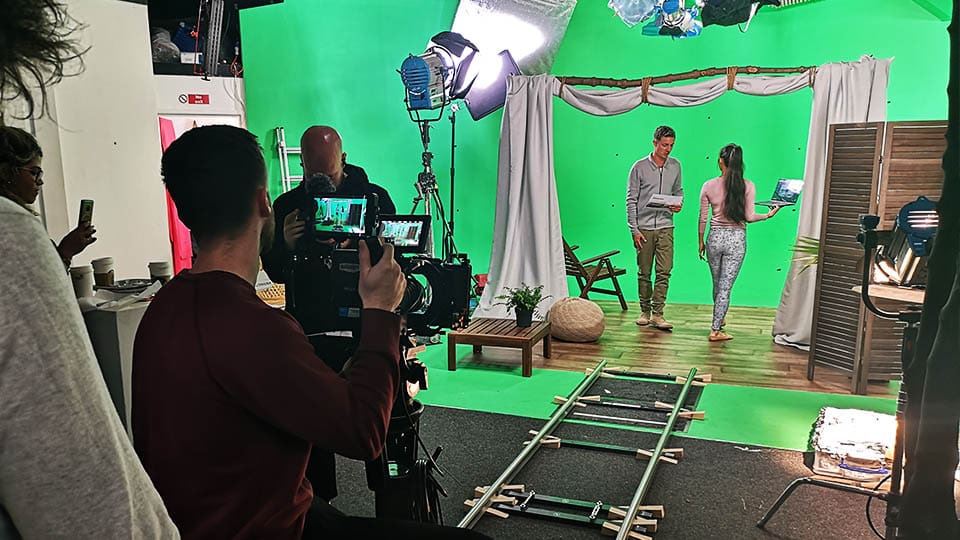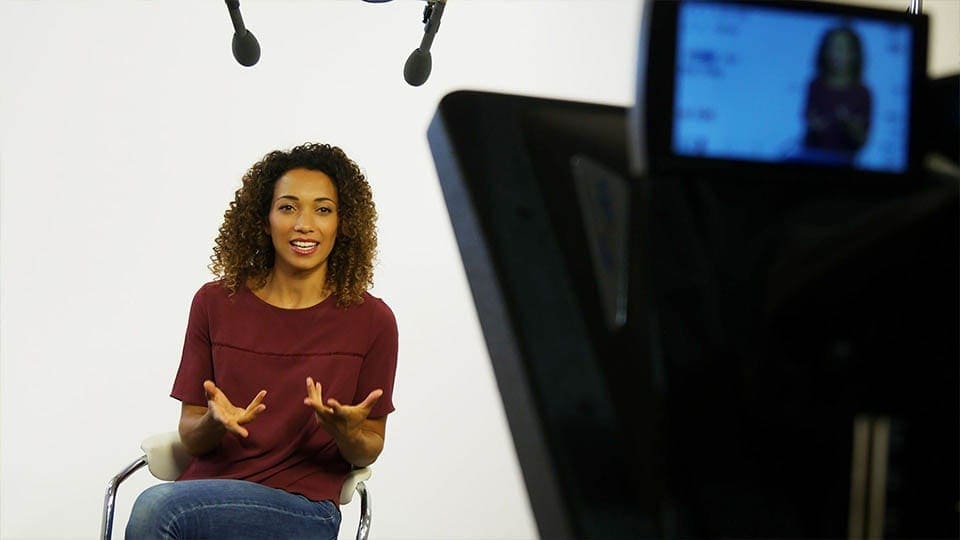 The major broadcasters and leading independents have used our perfectly crafted studios. We've welcomed the BBC, Channel 4, Channel 5, Sky, ITV filming everything from 10-second idents to full dramas. If you're an agency our studio space is ideal to create content for your clients and if you're a video company we're the perfect studios to make your own.
We offer a huge variety of included and optional extras to ensure your shoot goes without a hitch, check out our kit hire page for equipment information.
We offer all lighting included in each of our 3 studios and a generous 10-hour day.
With city centre parking and transport proving to be a problem we're happy to offer ample free parking. We also benefit from direct train lines from Leeds to our nearest station at Castleton.
Upon arrival, you can capitalise on our great studio facilities. These include a huge infinity cove for your shoot. Fantastic soundproof studios with live monitoring out to our comfortable client lounge. Talent can get ready in our dressing rooms and make-up rooms. What's more, there's a kitchen with bottomless teas and coffees and even biscuits and sweets. There's free wi-fi throughout our studio spaces.
We even have a garden area to relax or film in. With each hire you'll have a first aider and studio manager onsite, we can even offer crew for your shoot too. We hihly recommend you hire our  gaffer to get the "look" you're after. Perhaps an autocue operator to ensure your talent is never lost for words. We have camera operators, sound recordists, VFX experts as well as runners and make-up artists.
At Galleon Studios we can even make sets for your studio hire with set builders and prop makers available should you need. Take a look at our downloadable brochure to see exactly what we offer.
If you're coming from Leeds you may also need accommodation or caterers and we're happy to recommend local food suppliers. 
All this and electricity is included too!
Loads Of Kit To Hire
The real reason to bring your Leeds production to our studios is the fantastic range of kit you can hire. We have 4K cameras, we have the very best microphones. We have autocues to hire as well as interrotrons and eye-directs. At Galleon Studios we offer motion control rigs able to repeat the same shot identical again and again. Furthermore we have tripods and camera supports of all kinds.. We have Ronin gimbals, jibs and even vertical rigs to shoot video portrait rather than landscape.
Among the many cameras we have we offer Sony FX9, FS7's with metabones adapters and Samyang lenses. We have Osmo action cameras, GoPro Hero 8's, Panasonic and Canon DSLR's, 360 cameras and more all available to hire. We also have Tricaster and Black Magic vision mixers to live edit or live key productions as you shoot. Again download our comprehensive kit catalogue below for an up to date list of all we have to hand in the studios.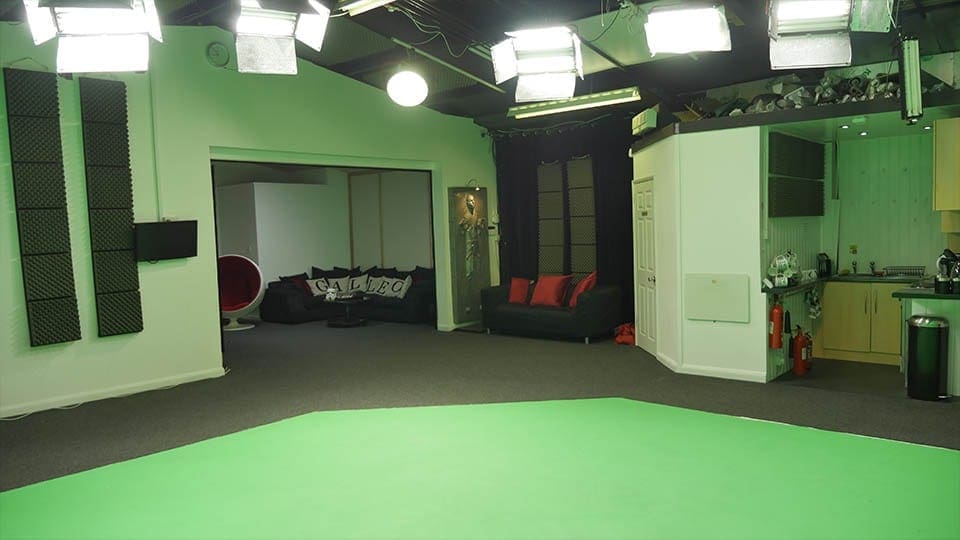 Infinity Cove Studio
Sound Insulated Filming Space
Two-Sided Infinity Cove

Freshly Painted It's Current Colour Before Your Hire

10 Hour day

Lighting Included

Electricity Included

Free Parking

Grip + Gels Included

Make-up Room

Dressing Room

Lounge

Garden

Kitchen

Drive-In Easy Access

Free WiFi

Teas and Coffees Included

Snacks Included

Studio Manager

First Aider

Music Playback

Netflix, Amazon TV, Nintendo Switch

Kit Hire Available

Crew Hire Available
Soundproof Studio
Soundproof Filming Space
Plastered walls

Choice Of Background Colours

10 Hour day

Lighting Included

Electricity Included

Free Parking

Grip + Gels Included

Make-up Room

Dressing Room

Lounge

Garden

Kitchen

Drive-In Easy Access

Free WiFi

Teas and Coffees Included

Snacks Included

Studio Manager

First Aider

Music Playback

Netflix, Amazon TV, Nintendo Switch

Kit Hire Available

Crew Hire Available
At Galleon Studios we've fashioned the very best filming and recording spaces for your productions. As such we've created spaces for every eventuality. With over 80 5-star Google reviews we're highly recommended.
We are green screen specialists offering ample space and kit for chromakey effects work. All our studios can be used for green screen so if you're looking for Leeds studio spaces for FX work we are an ideal fit. We have a large infinity cove that comes pre-lit for a fantastic an easily key-able green screen. At Galleon Studios we also have green screen essentials you won't find in any other studios. These include green screen treadmills, turntables and props.
What's more, we also have live keyers. These sophisticated devices allow you to see the finished key as you shoot. This means that if your backgrounds already exist you can use them alongside what you shoot in the studio and get a great key there and then. Not only is this a great way to ensure your key is perfect but it means you can even use the output for quick turnaround. Speak to us know about using our fantastic green screen.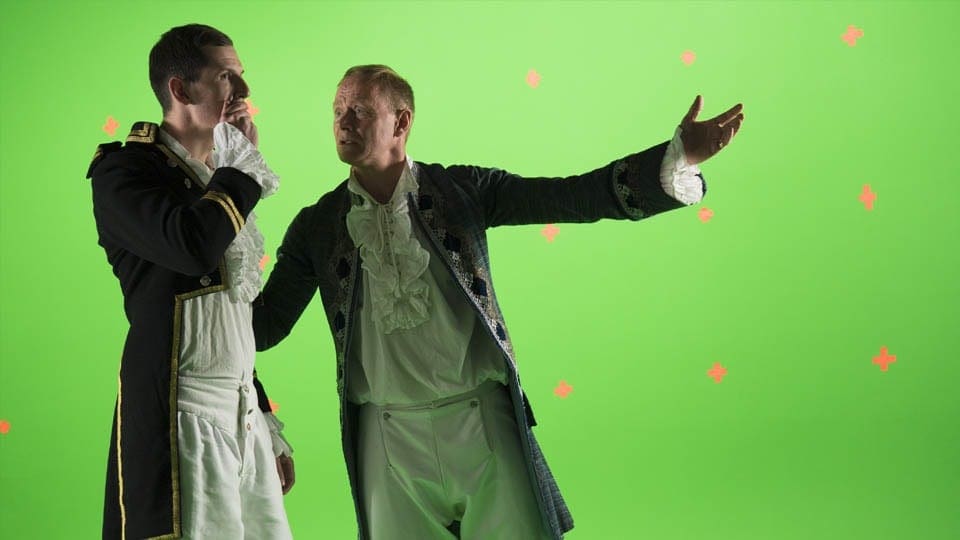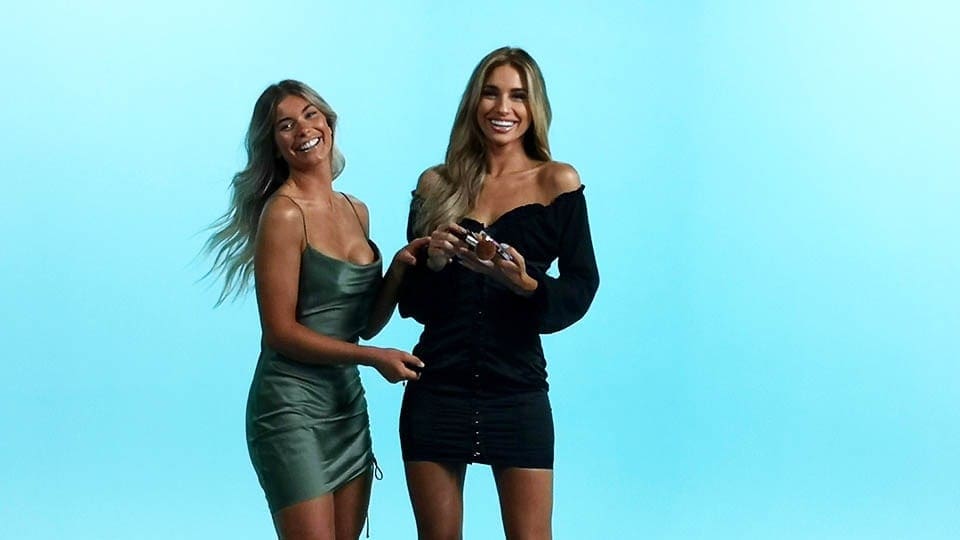 The Infinity Cove
The beating heart of our studio is the infinity cove. A large adaptable space it's considered the best cove in the north of England. The infinity cove is a blank canvas for you to create your perfect production. It's been used for food shoots, product filming, car commercials, for short films and features, music videos and even as a venue for media training. In fact, the odds are you've seen the cove on TV or your computer screen at some point.
It can not only be painted a variety of colours the space can be used for set builds too. We can help with that so get in touch for details of how we can help your project become a reality.
The studio is sound dampened which means you can record audio in our spaces. We have a lighting grid in the pre-lit space and any other lighting we have or that you hire/bring in can supplement these.
The Soundproof Studios
Galleon Studios has the North's quietest studio offering an intimate space for interviews, pieces-to-camera and small sets. Many documentaries, testimonials and product videos have been filmed in its 4 (fully soundproofed) walls. It's the ideal location for filming e-learning videos and how-to productions as you can film uninterrupted. It's been the filming location for numerous clip shows and reality TV productions where getting that "sound bite" is essential.
As well as being a pre-lit shooting space we can also assist your production by offering extra kit. It's not unusual for crews hiring the space to also rent our autocue, or our amazing microphones.
It's a great space to shoot AR as well as live TV or live webcasts.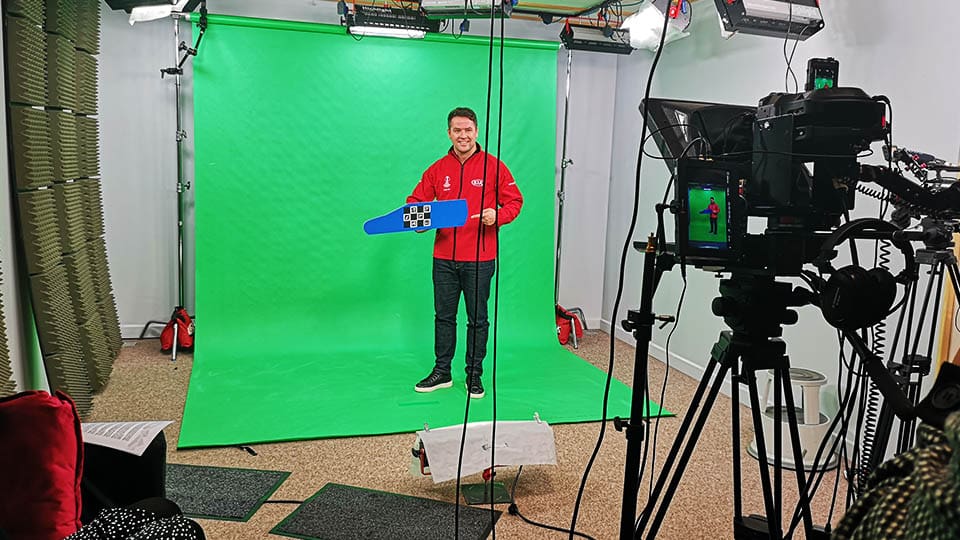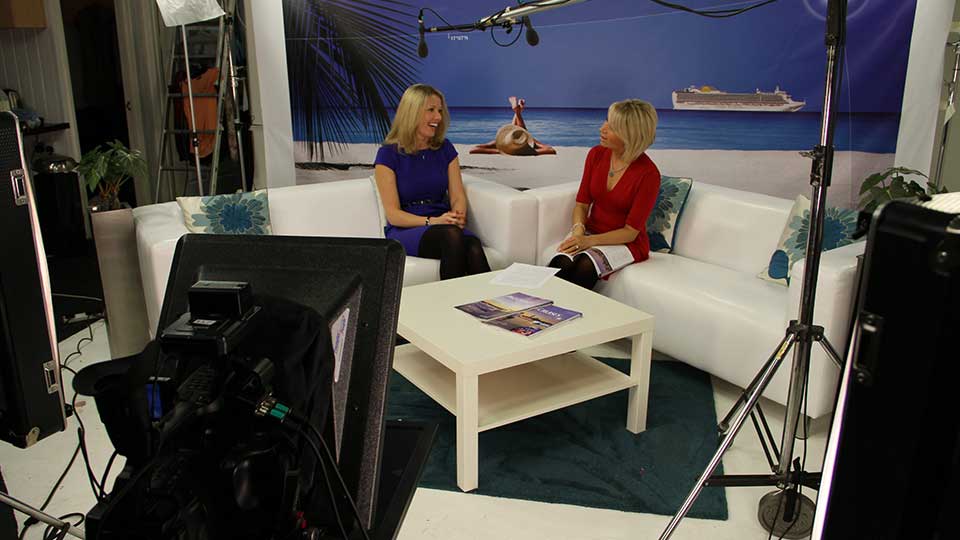 Live Streaming
Galleon Studios is also home to our fantastic live streaming studios. Using the latest technology we can livestream your webinar, lecture or multicam a whole production. Our studios are built to be the ideal location for live streaming every kind of production and we're often called upon to not only provide the live streaming kit but also the crew. We've years of experience filming the most important events both in-studio and on-location so if you're looking for a reliable partner come and speak to us.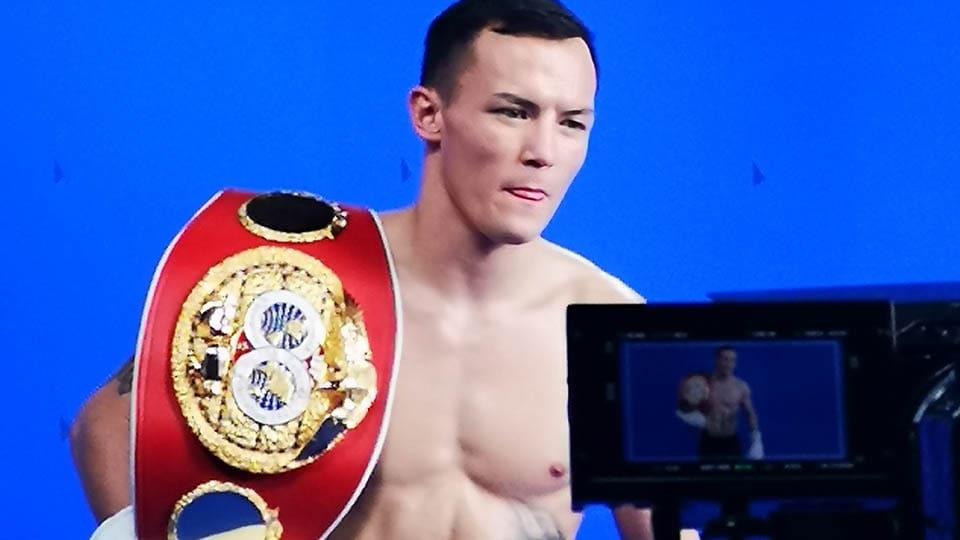 With a bright future predicted for Leeds and Yorkshire in terms of production we're always eager to welcome clients old and new. If you're looking for the ideal location for your next studio hire get in touch. So if you'd like to recce the studio or to book a half day or full day get in touch. Galleon Studios has worked with dozens of Yorkshire companies and we'd love you to be the next. Speak to Kris or Les now.
Download Our Brochure And Ratecard.
Which Studio Will You Choose?