Our Podcast Studio
Hire our brand new  podcast studio, The Live Suite, and start broadcasting to the world. Podcasting is a great way to express your interests, your opinions, and create fantastic shareable content. At Galleon Studios we have the kit and location for you to start making unique audio (and video) Podcasts. So, if you are a hobbyist, a professional, or an entrepreneur with a great idea we can help you produce what may be your first Podcast.
The Right Soundproof Environment
People will tell you that Podcasting is ill affordable. Really if you want to start a Podcast there's very few barriers to entry. Affordable microphones are plentiful and the tools to put together a great show are readily available. Audacity software is free and a USB microphone is a relatively cheap investment. The big stumbling block with creating content is finding a soundproof location to record. It's a noisy world and most amateur shows suffer from bangs, planes and car engines that are just part of life.
At Galleon Studios we're fortunate to have  2 fully soundproof studios in our northwest stiudio facility. What's more, our soundproof filming studios are used by all the major broadcasters for video, film and TV. You'll have seen it on numerous clip shows, dramas and e-learning videos without even realising it. As it's a dynamic creative space we felt that turning the studios into the idyllic Podcasting environment was no-brainer. You'll find we have the tools, the skills and the prices to make sure that you can produce a quality, highly professional and, if it's your aim, profitable Podcast.
 Giving You Focus
If you work at home you know you the issue. There are a myriad of distractions to stop you working. Therefore if you want to get together with friends, colleagues or even fly solo it can be difficult to give yourself the shot-in-the-arm to get going. Hiring a studio to record can really give you the impetus to launch and then continue your Podcast efforts. What's more creating in a professional environment (that you've paid for by the hour) means you WILL generate insightful content that's uniquely your voice.
The Best Kit
We're passionate about Podcasts. In investing in kit we made two important decisions. We wanted specialist kit. Moreover we also wanted kit that any novice can use. If you're new to Podcasting or even do it at your own home studio we didn't want our space to be intimidating. We, therefore, bought the new Rode Rodecaster recording desk. It's so simple to use that you'll love it. It won't be like walking into a recording studio with a bank of desks you fear touching. We want you to have complete control. Furthermore, our mics are the finest too. We used the Rode NT1, Schoepps and other condenser mics to give you the best sound without any effort on your part.
Leave with your Podcast
The great thing about the Rodecaster is that it records directly to Micro SD card. A big Red Button tells you it's recording. A big Green Button tells you it's stopped. It has 8 programmable pads for jingles, adverts, sound effects meaning you can edit those in on-the-fly. What's more you can leave and upload your brand new Podcast to your hosting provider the very same day.
Podcast and Video Stream simultaneously
At Galleon Studios we're a specialist filming studios so if you want to live stream your Podcast we have that available too. We bought a fantastic camera called a Mevo. You can install the software to operate it onto your phone. Not just a webcam the Mevo has a built in AI so it can detect who's talking and literally cut to a close up of them. Thusly it offers a whole new world of possibilities to the Podcaster.
Streaming to a Facebook Page, YouTube, Periscope, Twitch or your own site is just a button push and if you choose to do this you instantly open yourself up for interactivity. What's more viewers can comment and participate making it a great platform for discussion. Again, the Mevo records to SD card so again you can take the video to upload later or re-edit. Some use these video podcasts or Vodcasts as purchasable content for their supporters on Patreon.
Want a bit more control of the stream you can hire our crew to operate cameras a Livestream your own TV show. Contact us for a quote about this. We can give as much or as little support as you request.
Marketing Your Company and That Of Your Clients
Podcasting is great way to promote your business, it's ethos and new products. Furthermore, using a professional Podcast studios both demonstrates your commitment to professionalism and saves you time. Both you and your guests can arrive, enjoy the creation of the Podcast and leave with a very marketable, very shareable and extremely cost-effective Podcast. You don't need to maintain a studio or record from home/office. Just use the studio space as and when you need it.
Podcasting Is Social
It's great to get together with friends and put the world to rites. Podcasts provide a platform for you to share what you are passionate about. Do you collect Vinyl?  Podcast about it. Do you have the worlds largest collection of Transformer toys? Podcast about it. Get your pals together and co-host a fantastic show about what you care about and share your views on anything and everything.
In The Live Suite, we can bring in phone calls and those of video conferencing apps like Zoom, Teams, Discord and more. So if these days you can't be together you can Podcast together.
The Right Studio For You
The Rodecaster can accommodate 4 audio feeds and with the addition of a Scarlett 2i we can add 2 more inputs as well as those of any phone in, Zoom or skype guests. This is ideal if your business with a large staff you want to get involved or an organisation where you want everyone to have a voice. You can use the space for a landmark D&D campaign or to livestream your board of directors – the space and kit are that flexible.
Phone or Skype In
The Rodecaster allows a Bluetooth and hard-wired connection so if you have a guest in the next town, the next city or the next country it's not a problem. They can be right there with you in the room for your Podcast.
Other Facilities At Galleon Studios
As a dedicated studio space you and your clients and friends can benefit from all the available facilities at Galleon. Our free parking, wi-fi and kitchen (with free teas and coffees) are available. We also have a large make-up mirror so if you're Podcast is going "to air" you can check you look just right.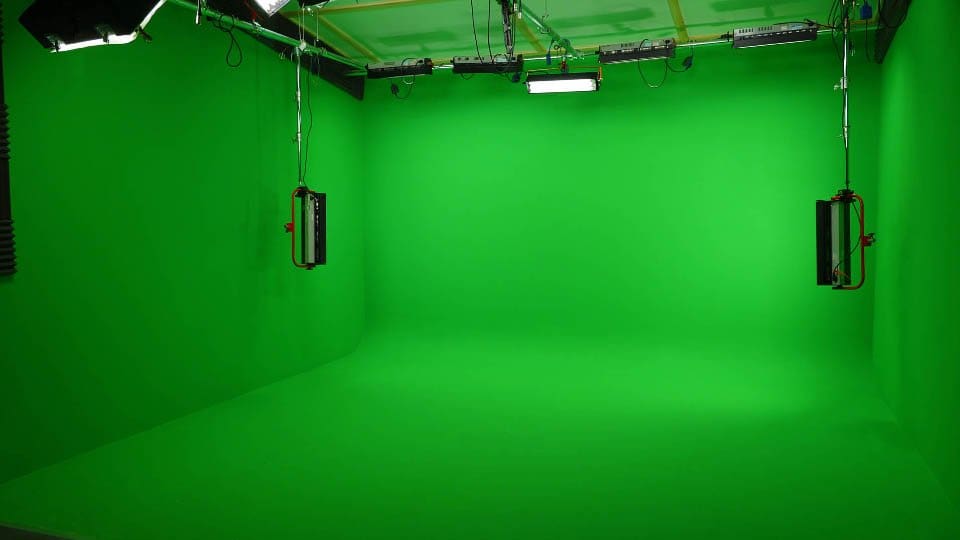 Hours To Suit You
The Podcast Studio is available to hire by the hour, with or without support. We can be flexible on opening too to suit your hours. 
Why Not Film Your Podcast?
We can live-edit the broadcast meaning you have both video and audio to release. 
Podcast Studio
Studio

Rodecaster

Up to 3 Mics

Ability to Zoom to guests

Phone Guests

All Facilities

Video Livestream

Producer/Technician
3 Camera Live Stream
Studio

Rodecaster

Up to 3 Mics

Ability to Zoom to guests

Phone Guests

All Facilities

Multicam & Live Edit

Producer/Technician
Booking The Podcast Studios
As bookings are by the hour please arrive on time for your studio booking. As clients may be in before or after your booking then we can only honour those hours you have booked so any overtime may be impossible. Payment is made in advance upon arrival and we take payment via bacs or by debit and credit card. To book give Kris or Les a ring, contact us via email or book online via our dedicated Facebook Page.
Podcast Studios Manchester
So, whether if you want to make a comedy podcast, a chat show, an advice Podcast or anything topic that takes your fancy then come to Galleon Studios. Pick a niche and find your audience. We're here to help you at every step and offer advice and information about bookings. Give Kris or Les a ring or contact us via email. Our Podcast studio is ready for you.
Download Our Brochure And Ratecard.
Which Studio Will You Choose?