Studio Space For Hire in Manchester

Studio hire exclusively for video production, film & TV, as well as live streaming and green screen virtual productions. Available with or without crew, we have loads of kit to hire and amazing freebies we throw in for each hire. At Galleon Studios we have 3 first class and fully equipped studios (and a Podcast Studio) offering free lighting, electricity included in your hire, make-up rooms, dressing rooms, client lounge, and free parking. We're proud to have over 90+ 5-star Google Reviews and are committed to pulling out all the stops for you to deliver your project. Download our brochure for more details about our spaces and the jaw-dropping amount of kit we have to hand.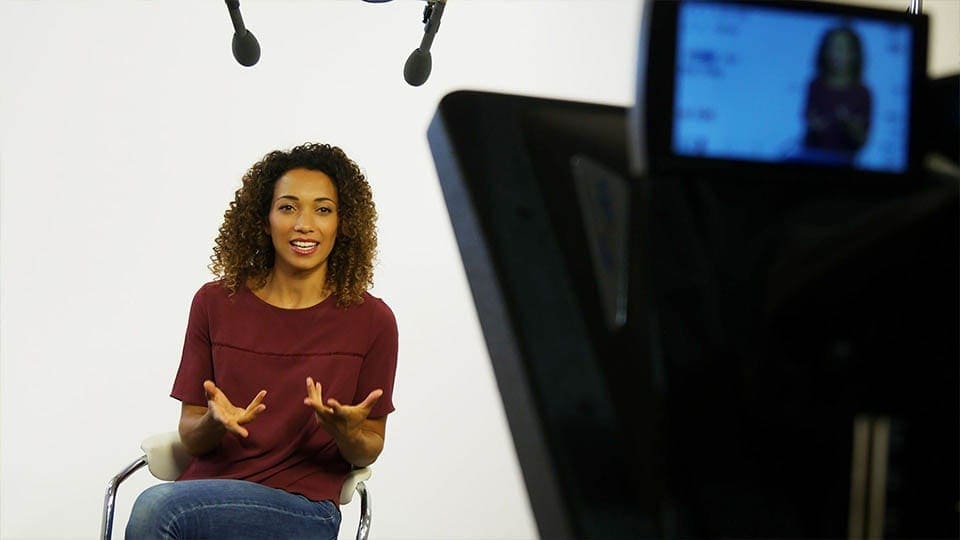 Galleon Studios has not only an enviable reputation but location too; being just off the M62 in North Manchester.  It's in an ideal venue for filming with easy access to the motorway, Manchester city centre, the Airport and the rail network. Furthermore many Manchester city centre studios suffer from noise pollution and extortionate parking charges, often unloading can be a nightmare. You don't need that stress!  As such we offer ground floor access, ample parking and it's free at our Manchester hire studio. If you have an electric car we even offer free EV charging.
Whether you're filming product videos, e-learning, interviews for TV or documentary, live streaming or need studio space to build a set then Galleon has it all. Our studios have been used by the major broadcasters, global blue-chip companies, and creatives. They've leaned on our skills and know-how to craft their vision and make great video content that ticks all the boxes.
You'll have seen our studios on TV shows, commercials, music videos, short films, promos, training videos and more and not even know it. You name it; it's all been filmed in our unique venue under our soundproof roof.
Studio Lighting Included.
What's more our studios are fully kitted. Lighting is included as standard for every hire with our spaces being pre-lit. That's right. Walk-in, flick a switch (or two, or three) and achieve a nice even lighting style for your project. Need to supplement the built-in studio lighting then we offer all our lighting including Gemini Litepanels, free of charge with every hire.
Fully Equipped Filming Studios.
Need more than just lights? Galleon have it all. As well as 4k cameras (including the Sony PMW-FX9) we have outstanding lav and boom mics, fantastic autocues, jaw-dropping live keyers, amazing motion control tracks and more superb (and superlative) kit. You'll find complete details of our hire kit and equipment all in the brochure download section on this page. It's not unheard of for clients and crews to rock up with no kit of their own and rely solely on our tech and expertise to get exactly what they were after.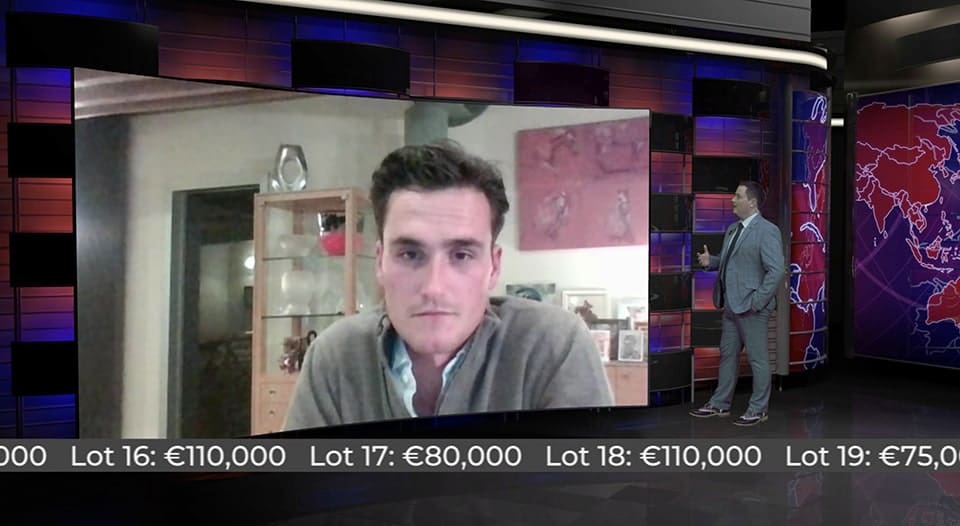 With 15 years in the video production industry, we know what works and doesn't work in a studio environment. Our studio is made by professionals for professionals. As such we're proud to offer 3 unique studio spaces that can handle the most complex filming productions. Our famous Manchester Infinity Cove is a clean perfect space ideal to conjure whatever your imagination can dream up. Don't need green? Need white? Need a set? No problem we have the capacity and skills to transform the studio space to suit your video production.
The studios can be dry hired using your own kit and crew to do your own thing. As such you can use the studios, changing rooms, make-up rooms, sound system, wifi and all the facilities as though they're your very own. If you're shooting for multiple days you can store equipment overnight in our secure filming facility.
Endless Studio Possibilities.
Our infinity cove studio is able to accommodate most sizes of production and cater for any type of shoot; from high-end drama to training workshops. While our Manchester soundproof studio is completely isolated from outside noise meaning uninterrupted recordings of live TV, video lectures, complex interviews or VO.  Our third studio; The Live Suite features both an infinity cove and soundproof studio in a self contained building. It was specially built as the ideal live streaming venue. All our spaces offer ample protection from the outside world with insulated ceilings, thick walls on an overall quiet trading estate. Not to mention we also don't believe in an 8-hour day so there's no rushing you in an out. That's because we offer the extra time of an industry standard 10-hour day as standard.
As well as being fully equipped for filming we have clothing rails, ironing board, clothes steamers. We can also recommend accommodation catering options and even source transport for your production.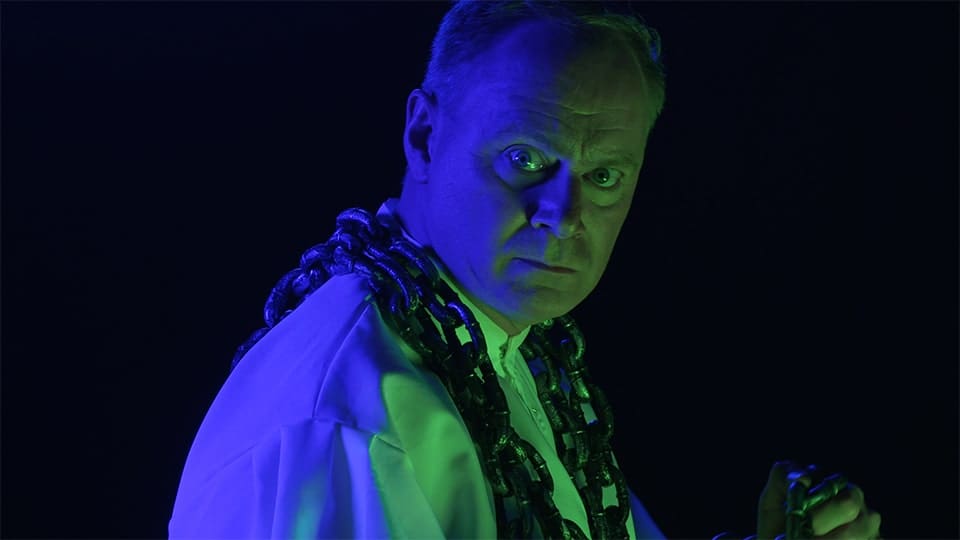 Infinity
Our Infinity cove studio
Ideal studio for: Multiple people on green or white screen or large sets.
What's included when you hire the infinity cove studio?
10 Hour day.
Lights.
Freshly Painted Cove.
Electricity.
3 Phase Power.
Teas, Coffees, Biscuits & Sweets!
Grip + Gels.
Make-up Room.
Changing Room.
Lounge.
Garden.
Kitchen Facilities.
Drive-In Access.
Wi-Fi.
Studio Manager.
First Aider.
Music Playback.
Netflix, Amazon TV, Nintendo Switch.
EV Charging Included.
The infinity cove film studio is our main filming space. It has a large green screen filming area to realise your vision:
2 Sided Infinity Cove
6.5m x 7.6m x 4.1m high
What's filmed here: 
Perfect studio for Live events, commercials, films, TV (from drama to kids programming), product demonstrations, vehicles, conferences,  music videos, VR, AR, & set builds. Can be used as a photo studio.
Who's filmed here: Cbeebies "Something Special", "Thumbelina", "Spotbots", "Andy And The Band",  BBC "Match Of The Day", Channel 4 "Dispatches", ITV "Crosse & Blackwell Field To Bowl", Future Of Life Institute "If Human: Kill", BT Sport, AO, Victoria Plumb, RWM, Samsung, Kitchens Plus, Bathrooms Plus, Pretty Little Thing, "The Endeavour Experience AR", "Peacehall AR Trail", Rezzil VR and more.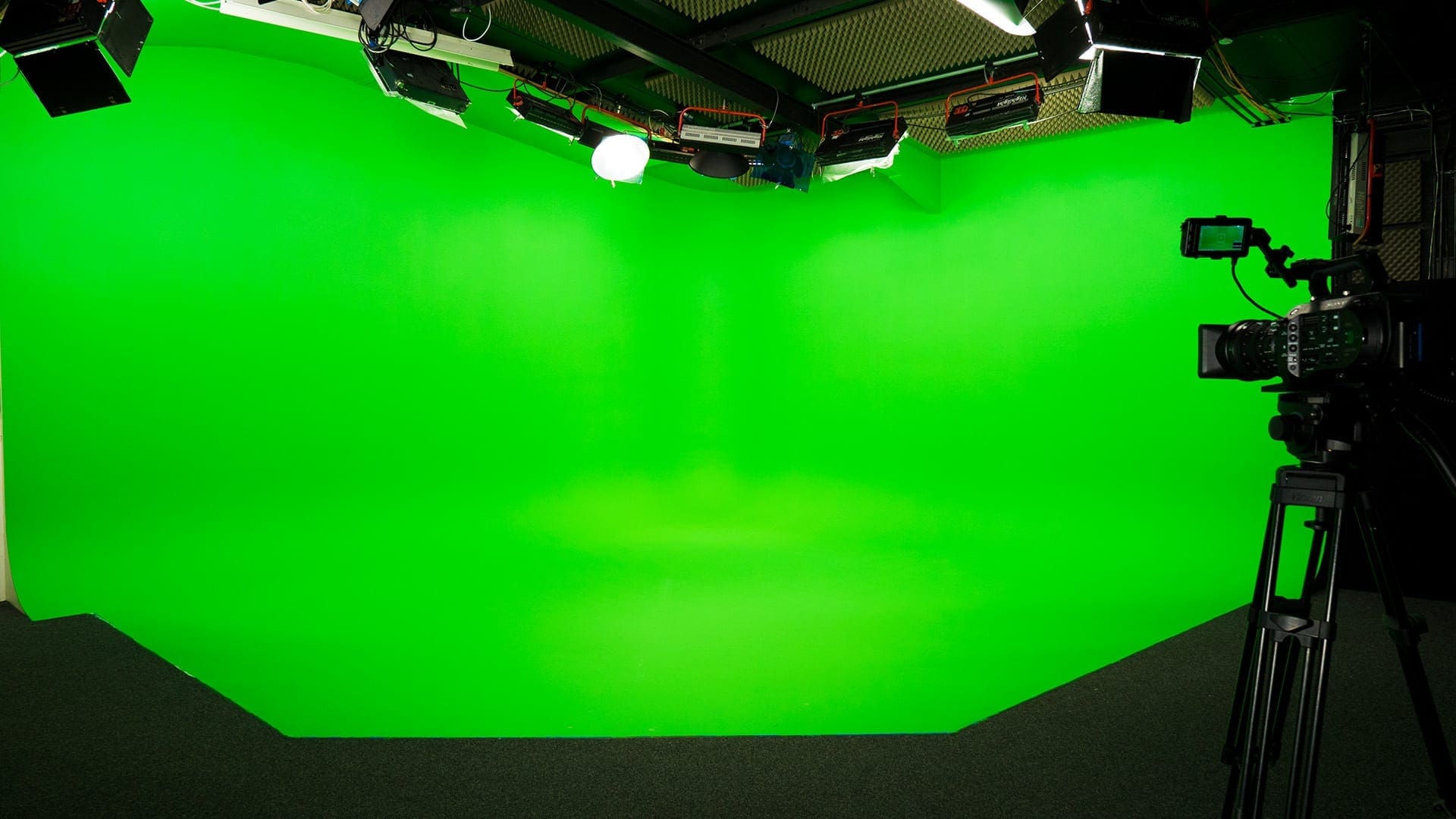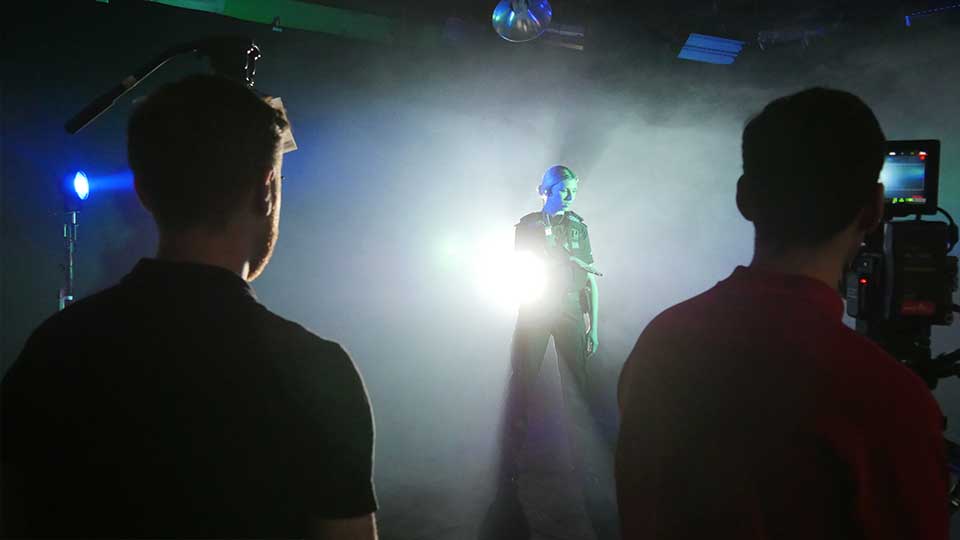 Hush – The Soundproof Studio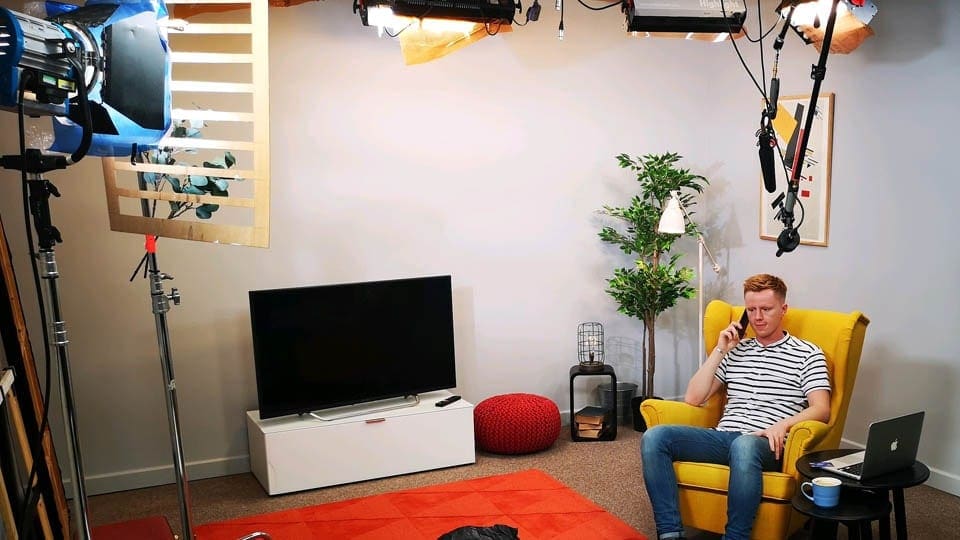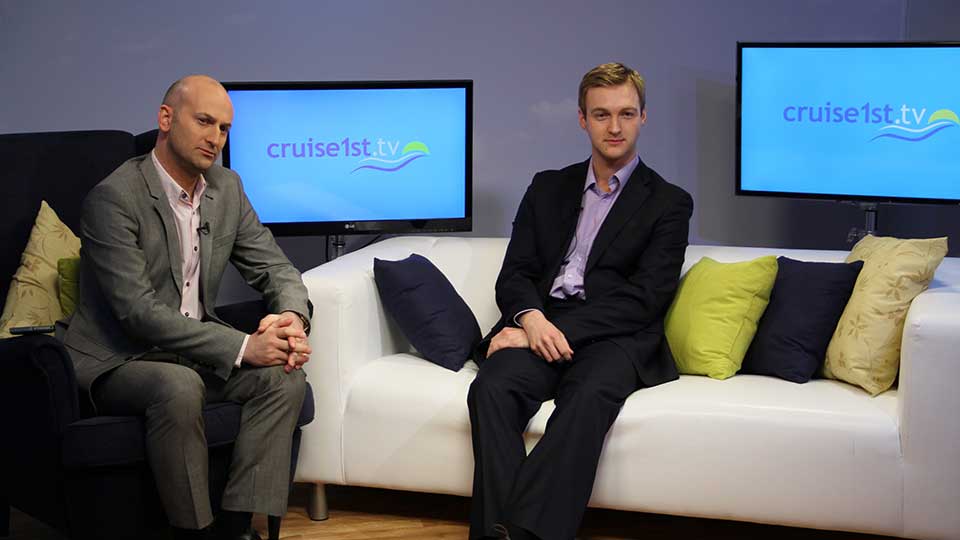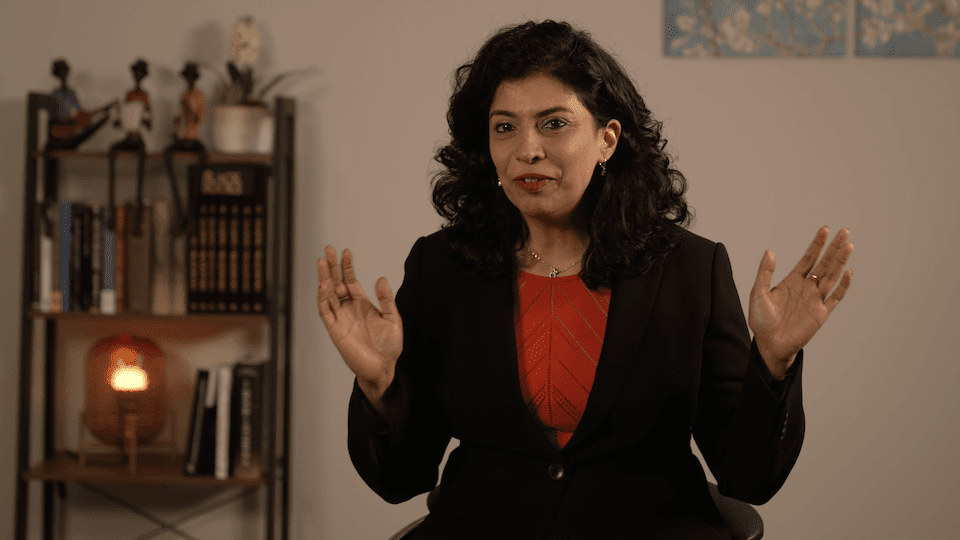 Hush
The Soundproof Studio
Ideal studio for: Small sets and pieces-to-camera.
What's included when you hire the soundproof studio?
10 Hour day.
Lights,
Electricity Included.
Free Parking.
Teas, Coffees, Biscuits & Sweets!
Grip + Gels Included.
Make-up Room.
Changing Room.
Lounge.
Garden.
Kitchen Facilities.
Ground Floor Access.
Wi-Fi.
Studio Manager.
First Aider.
Music Playback.
Netflix, Amazon TV, Nintendo Switch.
EV Charging Included.
The soundproof film studio is one of only 2 fully soundproof facilities in the northwest.
Plastered walls
7m x 4.5m x 3.1m high
What's filmed here: 
Perfect studio for Interviews, e-learning, documentaries, commercials, product demonstrations, How To Videos & set builds. Can be used as a photo studio.
Who's filmed here: Bravo TV "Below Deck", BBC "The Windermere Children", "Tony Bellew Is Angry", "Footballs Darkest Secret", Disney+ "Limitless", ITV "Real Housewives", "The Comedy Years", CBBC "Making A Scene", "Blue Peter 60th Birthday", Channel 4 "Mystery Of The Man On The Moor", "Back To The…", MTV "Geordie Shore OGs"
The Live Suite
The Live Streaming Studio
Ideal studio for: Virtual events, Green screen interviews and Pieces To Camera
What's included when you hire the Live Suite studio?
10 Hour day.
Lights.
Freshly Painted Cove
Pre-Lit.
Ipad for lighting control
Electricity Included.
Free Parking.
Teas, Coffees, Biscuits & Sweets!
Grip + Gels Included.
Kitchen Facilities.
Shower.
Ground Floor Access.
Wi-Fi.
100mbps Up and Down Wired Internet.
EV Charging Included.
The Live Suite Studio was specially built as the perfect space for  live events. It is fully soundproof.
3-Sided Infinity Cove.
4.1m x 4.6m x 3.6m high
What's shot here: 
Live events, Interviews, e-learning, product launches, VR, AR content, green screen photo shoots.
Who's filmed here: Bravo TV "Below Deck Med", "Below Deck Sailing Yacht", Below Deck Med", Discovery Channel "Besieged Fortresses Legendary Battles", Channel 5 "The Nolans Go Cruising", "Tamworth AR Trail", "Cityverve Manchester AR", Smith & Nephew, Manchester City, Invisalign and more. Can be used as a photo studio.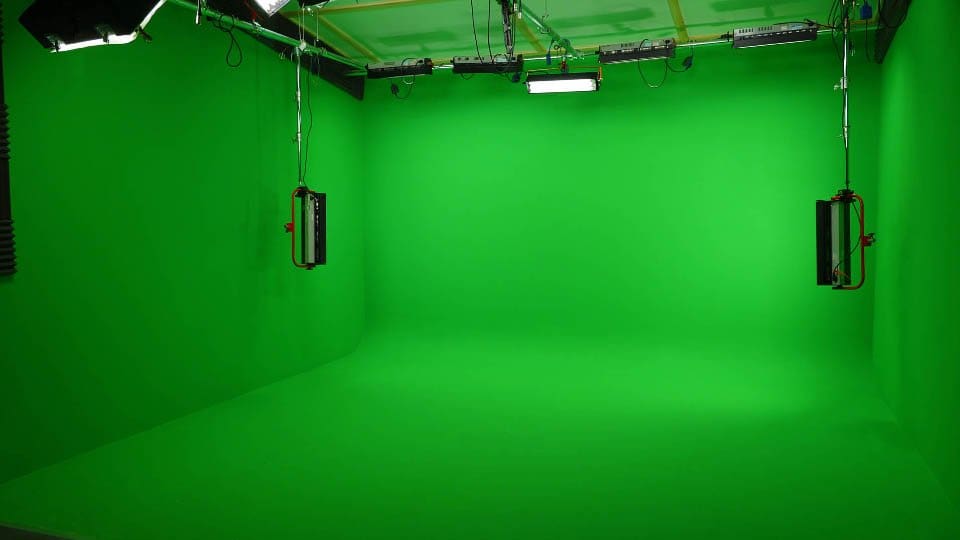 Join Us For Your Next Production.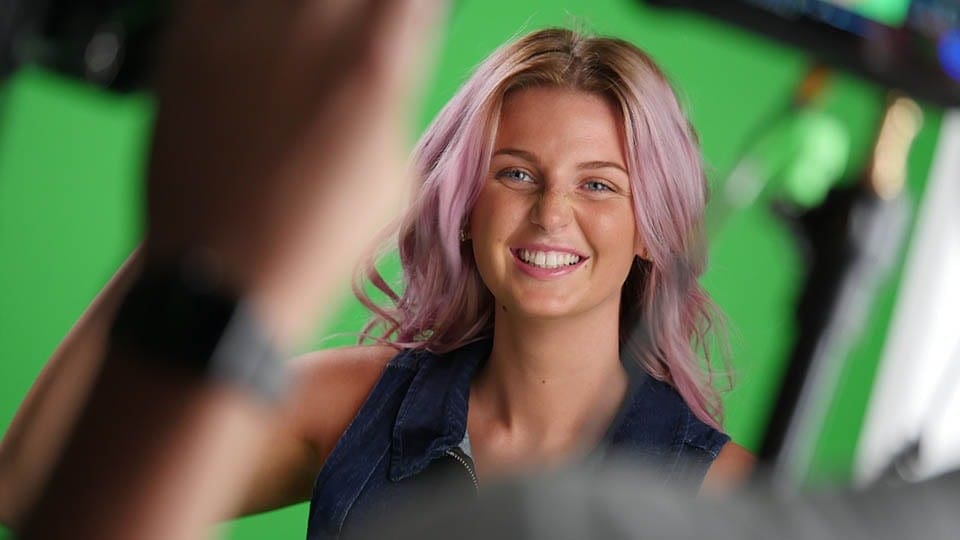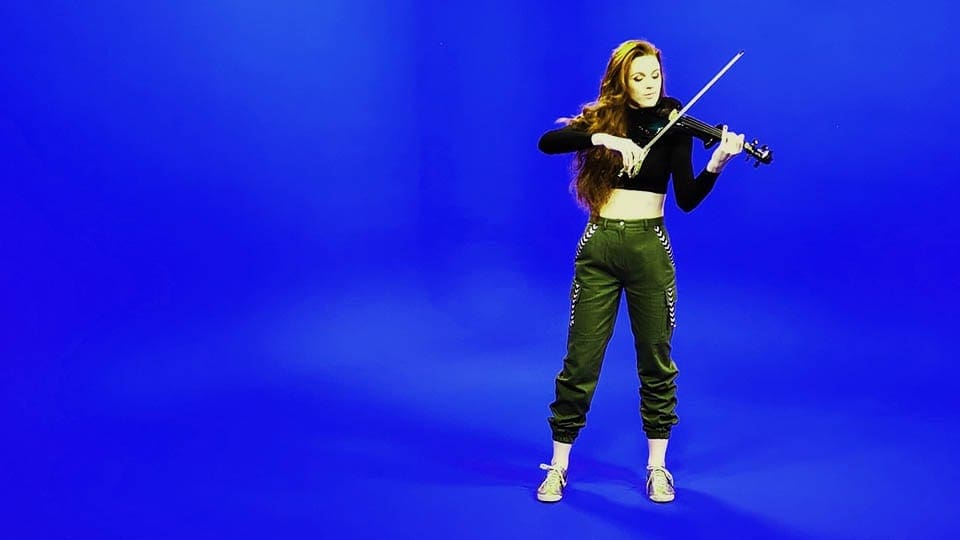 Not only are there amazing studio spaces for you and your clients to enjoy but at Galleon there's so much more.
air conditioning
an outside garden area
makeup rooms
changing rooms
client lounge
superfast wifi
sound system
kit hire
furniture/props
EV Charging for up to 2 vehicles at a time
All are included in the hire fee. At Galleon Studios, we're happy to offer everyone the best pricing for our first-class studios. What's more we even offer a discount on a second studio should you need it for simultaneous filming or even photo shoots. Take a look at our website and click through the menus. We're confident that no other city centre studio in Manchester, or even the North West, offers creatives our range of studios, kit and know-how.
Basically we love to film! So if you have a project, big or small, if you need crew, or just a studio space to film then you'll be welcome at Galleon Studios.
Speak To Us
Our booking system is simple. Just pick up the phone or send us an email. Not sure which studio best suits your production? Then chat with us and we'll steer you in the direction of the best studio hire space for you.
Why hire a studio in Manchester?
There are numerous advantages to a professional studio hire over filming in your own offices or on location. First of all, the level of control in a studio is unsurpassable. This means you could control the lighting to create the right atmosphere as well as controlling sound. Let's face it we, live in a noisy world, and if you choose any of our studios for hire in Manchester, then audio is something you don't have to worry about. Whether you use our green screen studios or non-green screen studio space you can set dress it to achieve exactly the look you're after.
This could be a living room, office, newsroom or even a hospital. Whatever your brief you can achieve great results in the studio, either with a virtual set or practical set. You could even bring the outside inside using green screen and have complete control over the weather; which in Manchester is an acute advantage.
How much input do we need?
Whether you dry hire the studio or hire it with crew, Galleon Studios are always ready to assist. We want to make sure you get the best out of your studio space for hire and, having worked in it for 16 years, we know exactly how to achieve what you're after, no matter the brief. The film studios are included with lighting. This provides a nice even lighting set up for whatever your need might be. if you want to get more creative, then you can hire one of our gaffers who can use their vast experience to match your mood board. As well as crew to hand, we also have the latest kit. This includes the obvious things like cameras and microphones, but also some options you may not have thought of. We have an Autocue, so your talent will never be lost for words as well as a live meter for you to preview your green screen as your film. This takes the headache out of post productions by insuring what you see on screen is what it will look like once you get it out of the edit suite. What we can also do is record straight out of our livekeyer which means if you want to leave our Manchester studios with the finished product you can. If so let us know and we can provide you that solution.
How long will we need to hire the studio?
For most basic productions, a one day studio hire is adequate, whether you're filming green screen in our infinity cove or live suite or non- green screen in Hush. If you're wishing to take advantage of our virtual production offering, we recommend two days studio hire; one day to set up, and one day to film the project. 
Overall, the amount of time it takes depends on how complex your shoot is. Various factors that can influence your hire time in the studio is setting up of kit and the experience of your talent in filming in a studio environment. There's also Make Up to consider.  We always recommend that you use a makeup artist on productions, just to ensure that your presenters or actors look as good on the first take as they do on the last take. This does take time on the day.
Our Manchester studio hire can come with a member of the Galleon Studios team as a gaffer, which can also save time as we are familiar with the space. If you do opt to dry hire, every studio comes with lighting and is pre-lit to get a nice even look to whatever you're shooting. This can also save time by saving your crew coming in and setting up their own lights.
How long editing takes is again down to how complex the backgrounds are. If you're filming non green screen, we tend to say one day filming equals two days editing. However, if you're using green screen then one day filming equals three days editing. Again, this is just a rule of thumb.
What industries do you work with?
Over the last 16 years Galleon Studios has worked with all kinds of productions, not just for companies in Manchester, but throughout the UK. This is broadcast television for all the major channels and independents as well as music videos, short films and commercials. We have also produced thousands of hours of corporate videos. These range from e-learning training videos, as well as how-to videos and product launches.
We also specialise in live streaming and a client roster in this regard is second to none. We've worked with Meta, TEDx, Sun Bingo, Smith And Nephew, Cbi, the FCA, the National Lottery and many more huge organisations, as well as small music festivals and sporting events (both within the hire studio in Manchester and on location).
We are also fast becoming the go to place for affordable virtual production. This involves live keying of objects in the studio in order to create the final piece with no need for anything but the most basic of post production.
What types of studio filming can you provide?
As well as being Manchester's most popular green screen studio for hire, we also have non green screen shooting space. This is the only fully soundproof studio in the North West. The space can be set dressed to resemble any room; an office space, bedroom, living room set. It's even stood in for hospital rooms in numerous medical videos that we have filmed. 
We also specialise in live streaming and now virtual production. This uses our incompatible green screen skills to superimpose, whatever virtual set or background you would like in your production. What's more this matches real world camera moves onto your virtual set. This is great if you want to bypass postproduction or if you wish to give your live stream is a little bit more zing! 
As a video production crew we've worked on every type of production, drama to commercials to music videos to corporate videos to broadcast television. You can be sure, no matter the nature of your production you will be welcomed at our studios.
Download Our Brochure And Ratecard.
Which Studio Will You Choose?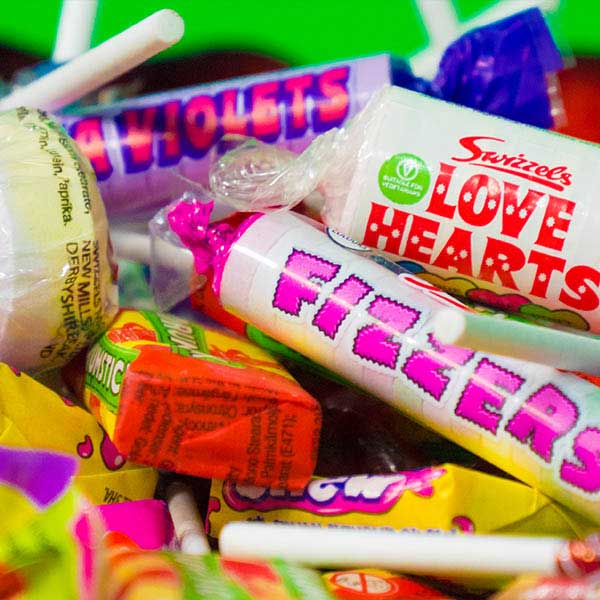 We Would Love To Hear From You!