Studio For Christmas Commercials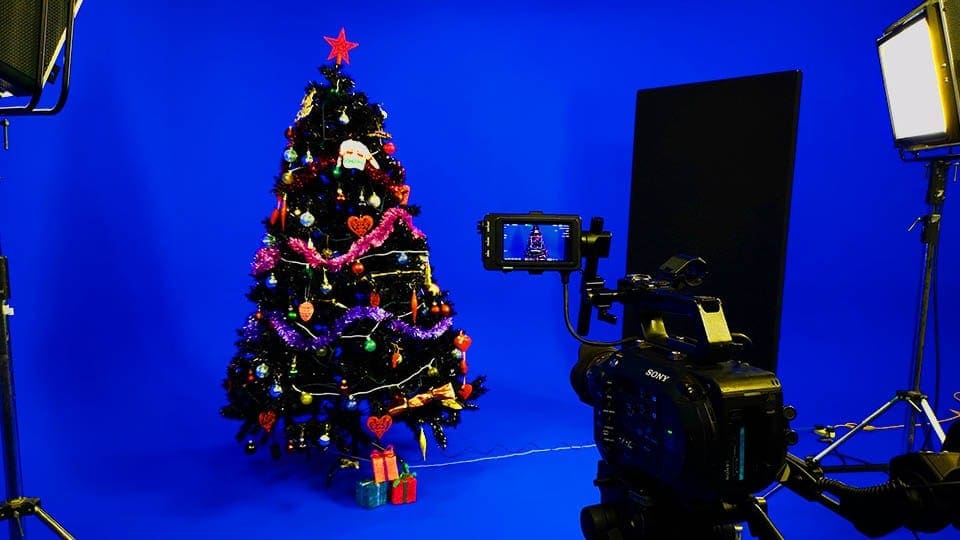 Your Christmas Advertising Campaign Starts Here
The sun is shining, you're thinking of your summer holiday, and you're desperate for an ice cream. It can mean only one thing if you're part of a creative agency the marketing department or launching a digital campaign; it's time for your Christmas commercial.
Christmas Is Coming
Post-production and advanced marketing mean you need to have your pieces in place before the end of summer. Which means the savvy marketer is already thinking about Christmas. So if you're looking for a location to film your festive campaign then Galleon Studios is perfect for you.
Why use Galleon Studios?
Since 2007 we've been shooting Christmas Commercials within the studio. This can be filming crews arriving to film with us. or our own video production company, Galleon Productions, shooting and editing Christmas ad campaigns. We've worked with businesses large and small enabling them to deliver their Christmas message and get the bump in revenue that so desirable over the seasonal period.
Set Building
We're able to build room sets for your idyllic Christmas commercial. Whether it's living room sets for Old Nick's arrival or a complete recreation of Santa's work shop. At Galleon Studios we can convert either, or both of our filming studios into any location demanded by your production.
Our team of set builders will look at your brief and give realistic costs enabling you budget effectively way before cameras start to roll. We have constructed sets large and small both within the infinity cove studio and in the soundproof filming studio.
Green Screen
What's more as a green screen studio we can create a perfect fantasy environment within the virtual world. Green screen can give your project a sense of scale and wonder unachievable through traditional sets. We have real time green screen hardware so you can preview your final footage as you shoot. This is ideal to blend with storyboards or existing pre-vis effects to ensure the spell of the world you're creating isn't broken.
Additional to the green screen space we have morph suits, props and green screen turntables and treadmills.
Blue Screen
If your project involves Christmas Trees or any other greenery you may feel green screen is not for you. However at Galleon filming studios we're able to transform the filming space to a blue screen studio. The blue screen means you are able to film green objects (or even costumes) and still benefit from adding effects in post-production.
The same tools such as props, turntables and treadmills can be painted blue making the space as adaptable to your shoot requirements as it needs to be.
You've been very good this year…
So Santa has gifted you with the ideal space to make your Christmas campaign a reality
A fully equipped filming studio which comes with:
Full crew
Set building options
Green screen video production
Blue screen video production
Fantastic filming equipment unrivalled in the North West
Post –production capabilities
All wrapped up in the bow of 12 years of
studio filming
and 16 years
video production experience
.
Furthermore at Galleon we're happy to white label. Which means your Christmas commercial is YOUR Christmas Commercial. You, and your agency can take full credit as we are an extension of your services. Get in touch with Kris or Les and discuss your upcoming Festive campaign with us. We'll deliver a great project with bells on!